What is Fair Trade?
Fair trade has become quite a buzz word. But what does it really mean? The basic idea behind Fair Trade is to help level the playing field for the people who produce our products, such as coffee, chocolate, sugar, bananas, and textiles. It's meant to give producers more power in the marketplace by providing access to the capital, consumers, and technology that can help improve their quality of life. Essentially, Fair Trade is designed to give the people who are traditionally forgotten in capitalism a seat at the decision-making table.
This concept can play out differently in different markets—coffee vs. textiles, for example—and the basic tenets of Fair Trade can be executed differently from one company to the next.
Working as a Fair Trade coffee roaster-importer, we have our own tenets of Fair Trade that guide our relationships with partner farmer organizations. Our commitment to Fair Trade is helping us achieve our mission to partner with small-scale farmers, connect communities, and inspire conscious consumption—one great cup of coffee at a time. Keep reading to find out six ways we're changing the world through fair trade!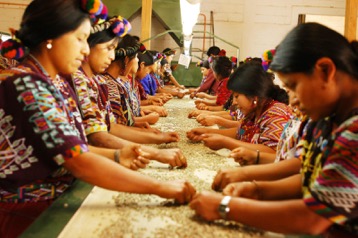 1. Fair Trade, when done the right way, can create economic opportunities
The goal of Fair Trade is to reduce economic inequalities by providing producers with compensation that reflects their cost of labor, materials, growth, and more.
In reality, this has not been the case with fair trade coffee. For years, the base price for coffee (and for fair trade coffee) has been too low for many farmers around the world to cover their costs. At Sweetwater, we've used a relationship-based approach to set our minimum prices with farmers, allowing us to get back to the roots of Fair Trade.
Farmer-Dictated Pricing: Moving Away from the New York C
Global prices for specialty-grade Arabica coffee—the kind found at all coffee shops in the U.S.— are set on the C futures market, a commodities exchange that sells in futures. The C market price is completely removed from coffee farmers' actual costs. It is also extremely volatile. For example, in 2011 the New York C set green Arabica coffee prices at $2.91 per pound. Today, green Arabica is valued at just $0.88 per pound on the New York C.
Fair trade coffee minimum pricing is meant to act as a pricing floor, creating a base price for Fair Trade certified coffees for when the New York C drops too low, as it has since September. But the Fair Trade minimum price has not been adjusted in nearly 10 years. It is set at $1.40 per pound for green Arabica. It was $1.26 per pound in 1988 .
After talking with our long-term trading partners and small, farmer-run activist groups, we developed a pricing structure that is removed from the New York C and is aimed at helping coffee farmers earn a more stable, fair price for their products.
Not all Fair Trade coffee companies do this, but through our membership in Cooperative Coffees, an importing cooperative of 24 roasters across North America, we have been able to create price minimums for purchasing coffee that are informed by small-scale farmers themselves. We then use those minimums as a baseline for our coffee contracts. Through Cooperative Coffees, we pay a minimum of $2.20 per pound for green coffee, with additional premiums for organic certification, fair trade certification and quality scores.
Facilitating Access to Financing
But pricing is only part of the money battle for fair trade producers. Helping farmers and artisans find access to pre-financing is a key tenant for fair trade buyers. Businesses cannot survive without access to capital, and the same holds true for small-scale farmers. Cooperative Coffees works with organizations like Massachusetts-based Root Capital to get loans to farmers that will help them supplement their cash flow throughout the year. Many farmers will rely on loans to survive until their harvests and payments come through, and accessing loans with decent interest rates in their home countries is nearly impossible.
2. Fair Trade offers market access
In addition to seeking fair prices for producers, fair trade can also connect producers with buyers who would not typically have access to their products. Because many fair-trade producers are organized into cooperatives, they have the collective power to produce a good, run a business, and find buyers that they might not have otherwise had on their own. The cooperative model has proven to be an extremely powerful engine for sustainable development in communities around the world. It can help farmers find buyers for not only coffee but for other products they farm, such as cacao and honey.
But finding buyers doesn't mean much if they only show up one time. Another one of our Fair Trade tenets is to be a repeat customer for our suppliers. In specialty coffee, money often follows quality, which can sometimes be out of a small farmer's control. Their coffee quality and yield (and income) are directly impacted by rainfall, plant disease, and changing temperatures.
We return year-after-year to the same coffee cooperatives to purchase coffee. Most of the time, the quality is better than the year before, but if the quality has decreased some, we do our best to continue purchasing from those producers. That could mean getting creative and blending that coffee with other, higher quality coffees. Or, it could mean getting to the root of the quality problem with the producer and finding ways we can work together to improve the coffee quality. We will always supply great-tasting coffees to our customers, but we will also return to the same producers year after year, because we know that our purchases matter to them.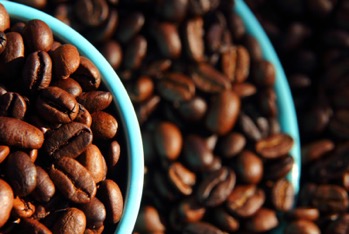 3. Fair Trade improves social conditions
At Sweetwater, we source exclusively from farmer-owned coffee cooperatives. These cooperatives offer small-scale farmers access to training, shared resources that add value to their product, social safety nets not offered by local governments, and a collaborative approach to finding customers. Cooperatives help small-scale farmers mitigate the risk that is inherent to coffee farming. They also serve as an organizing structure that can help implement impactful projects within their local communities.
For example, CAC Pangoa in Peru has used social premiums from fair trade coffee sales to offer low-interest college loans to student co-op members, as well as interest-free loans for members' medical care.
4. When paired with Organics, Fair Trade can slow down climate change
Fair Trade, organic coffee farms adopt environment-friendly agricultural practices, reducing the use of unsafe agrochemicals and improper waste management. Fair Trade certifications don't require environmental sustainability, but many Fair Trade coffee producers also maintain organic certifications. If more consumers start purchasing Fair Trade, organic coffees, more coffees will be grown sustainably—meaning healthier soils and more coffee trees to sequester carbon.
5. Fair Trade partnerships provide valuable business resources
Sweetwater supports best-practice sharing workshops organized by Cooperative Coffees that bring together coffee farmer representatives from around the world. Held almost every year, farmer representatives share their successes in farming organically, improving their yields, increasing their efficiency, understanding the international coffee market and (most recently) improving their ability to measure carbon sequestration at their farms. Accessing technology and improving their businesses strategy is key to leveling the playing field.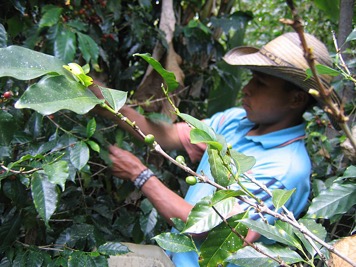 6. Fair Trade brings awareness to socially-conscious shopping
The Fair Trade conversation has helped consumers realize that they can improve the world with their purchases. And it's not just with coffee—consumers can create a positive impact in the textile and home furnishings-space, where a number of Fair Trade Federation members sell their products
Fellow fair traders based in Massachusetts, Equal Exchange, started selling fair trade coffee and has branched into fair trade bananas, sugar and chocolate.
We're Proud to Provide Exclusively Fair Trade Coffee
These fair trade purchases make a difference. We're proud to provide our customers with exclusively fair trade coffee. We maintain strong relationships with small international growers , who help us provide the most delicious specialty coffees to our customers. Visit our website to browse Sweetwater Organic Coffee products !