Want to find the same beans Sweetwater uses when you visit Paris? Check the bottom of this post for a list of cafes in Paris to visit during your trip.
For many Americans, Paris evokes dreamy images of old-world artists walking along the river to sit at cafes with a coffee and a cigarette, writing something down in a notebook and arguing with friends over what constitutes a good painting.
But locals see the classic Parisian cafe more as a place you go for a beer and fries.
Talking to Nicolas, who founded Telescope Cafe in Paris almost a decade ago, I learned that specialty coffeeshops are nothing like the Parisian cafe, and the act of obsessing over every detail about your coffee makes them roll their eyes and deem you 'picky.'
Fascinating.
-----------------------------------------------------------------------------
Sweetwater: Why did you start Telescope Cafe?
Nicolas: There was no place to get a good cup of coffee like I drank in London or New York. Then I found a very cute place that could perfectly fit such an activity 8 years ago.
How does the specialty coffeeshop integrate with the historic cafes of Paris?
They're very different, cause going to a "cafe" in Paris is to get a beer, and chicken and fries. When you tell a "cafe" owner you're only doing coffee, they immediately ask "and how do you survive?"
Are specialty coffeeshops all over France or mainly in Paris?
There's a bit everywhere now. Not necessarily doing an obsessive job, but at least it really improves.
Is ethical coffee sourcing a big trend in Paris? How important is traceability?
This is still pretty vague...guys enjoy saying "it's coming from Guatemala," but it's as saying "it's red wine." Most further questions might be understood as "picky." It's a shame cause coffee production should be watched after a lot more than we actually do.
How important are labels like "fairtrade," "organic" and "shadegrown?"
It's welcomed - not imperative for most.
Have you noticed any initiatives among Paris' coffeeshops to address climate change in the way they do business?
Not really. It's a real shame, but people are more focusing on having non-dairy milk, but they are absolutely fine with the idea of using many single-use cups for that… and if there's a cute stamp on it, it'll go straight on instagram (this is also something we should think about).
One day, I decided to do rice pudding with the leftover of milk. "Unfortunately" at the end of the day, I could barely make for one portion. It made me pretty happy.
But there's so much to do there, I guess we're very late on those questions.
Which area of Paris has the most specialty coffeeshops? And how is it in Montmartre? I hear it's overrun by artists paying for spots to work outside. Has tourism changed it? Are there many specialty coffeehouses moving in?
Touristic areas are good for business, therefore they're expensive locations. Not so many skilled baristas could afford that. You end up with big locations, big staff turnover, barely OK coffee.
My favorite spot now is Hexagone. They are really dedicated people, besides being really skilled. It's in the 14th arrondissement (south.) And a gem just opened close to republique called Dreaming Man. It's run by the Japanese barista who worked for years at Boot.
-------------------------------------------------------------------------
After my blog piece on Ireland's baseline dedication to progressive coffee initiatives, I began to wonder if I was wasting my time writing these pieces because they would probably all sound the same in every country since it's all becoming a bit homogenized. But talking with Florent Gout of Esperanza Coffee about coffee in Paris, he confirmed where Nicolas was coming from. Things definitely have a ways to go in France, and not for no good reason. On the upside, there is a big specialty coffee festival happening in Paris June 21-23, possibly featuring producers from Burundi, the Congo, and possibly the Ivory Coast - they're still getting details together. They expect to have about 500 visitors on the inaugural professional day and about 5,000 people for the public days, with representatives from all over the country.
I was excited to meet Florent - originally from Montpelier, France - who has worked as a coffee buyer for Cooperative Coffees (Sweetwater's importer) since 2008. He still sources beans from Africa and Asia today but has since moved to Barcelona to start his own coffee company called Esperanza Cafe, partly inspired by the coffee-famous Esperanza Dionisio Castillo of Peru's C.A.C. Pangoa, and partly because he felt the word "hope" was a good fit for the location and nature of his business. I was impressed that he had worked with producers at Permata Gayo in Sumatra to help them develop a cupping lab, washing station and drying and receiving stations. Esperanza Cafe has a roasting unit in Barcelona and another close to Paris, and it also runs coffee classes under Florent's guidance in Barcelona. Cafe Esperanza sells to the following coffeeshops in Paris, and they are often coming from the same farms as Sweetwater's roasts:
Cafe Foufou, Alma the Chimney Cake Factory, Zouzou, Kursaal Cafe, Désirée (a mixed coffee shop/flower shop), Eggs&Co., La Bossue, and Petit Pays Cafe. Esperanza Cafe also partners with restaurants.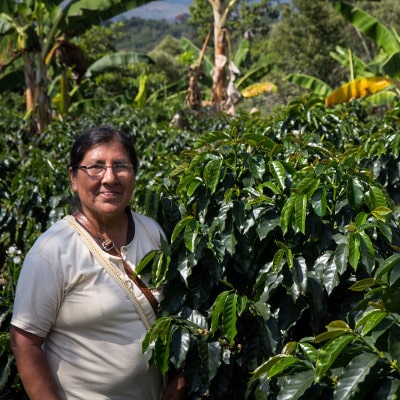 "The name was definitely influenced by Esperanza, but the reason why I started the company is because as a coffee buyer, I felt that I needed to better understand the consumers, and wanted to open a roasting company for this reason," he said. "When we started to look for a name, the idea of hope was important for me, and when we made this transition to Spain, she was the first woman producer I had met in person. She is a great person and doing a great job so that is very cool."
I brought up Nicolas' read on the coffee scene and Florent did not disagree, reflecting on the reasons why things are this way. I was surprised to learn there's a national aversion to elitism. The way specialty coffee is presented to the consumer in Paris is sometimes found as off-putting.
"The reason people aren't so interested in specialty coffee is because the concept they made is not really interesting for people - it's too elitist," he said. "For me it's a big drama for the specialty coffee industry right now and that is why this industry will never grow if there is not a big change. You go in and you don't feel at ease and you don't feel good in this place because it's a lot of show-off about the finished product and that is it, you know?" He worries that if specialty coffee doesn't become more welcoming to newcomers, it could be seen as a trend and easily dismissed.
From Florent's perspective, the story of coffee is a producer story, and it's not well-explained to people.
"Very often baristas will put the emphasis on the finished product like a latte art performance or the sensory characteristics of brewed coffee. This is important. But it should be completed with more information about the work of the coffee producers."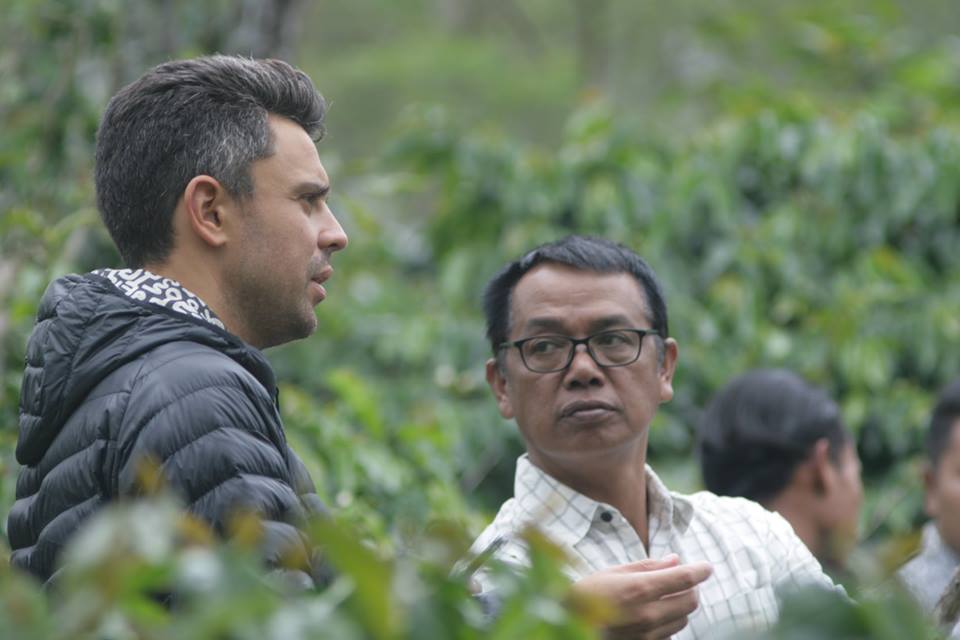 "In France a lot of coffee professionals, owners and roasters of specialty coffee, they are in this industry for a few years, they came in because it was a trend in the U.S. and Australia, but they lack the knowledge about the origin, and I think this is why the producers' story is often missed. And I'm not saying it's bad, it's normal, you have to start where you start; if you never traveled to origin, it's ok."
So Paris is more where the U.S. was at 15 years ago when it comes to introducing specialty coffee to the market, he said. While their clothing fashion trends are two years ahead. But there is one particular trend on the rise that gives him hope, which is that restaurants are switching out commodity coffee for fairtrade, specialty beans, which is a good sign, Florent said. Because for restaurants, coffee quality has not been so important. It's been more of an after-dinner money-maker. When restaurants start carrying specialty coffee, that's good for the market.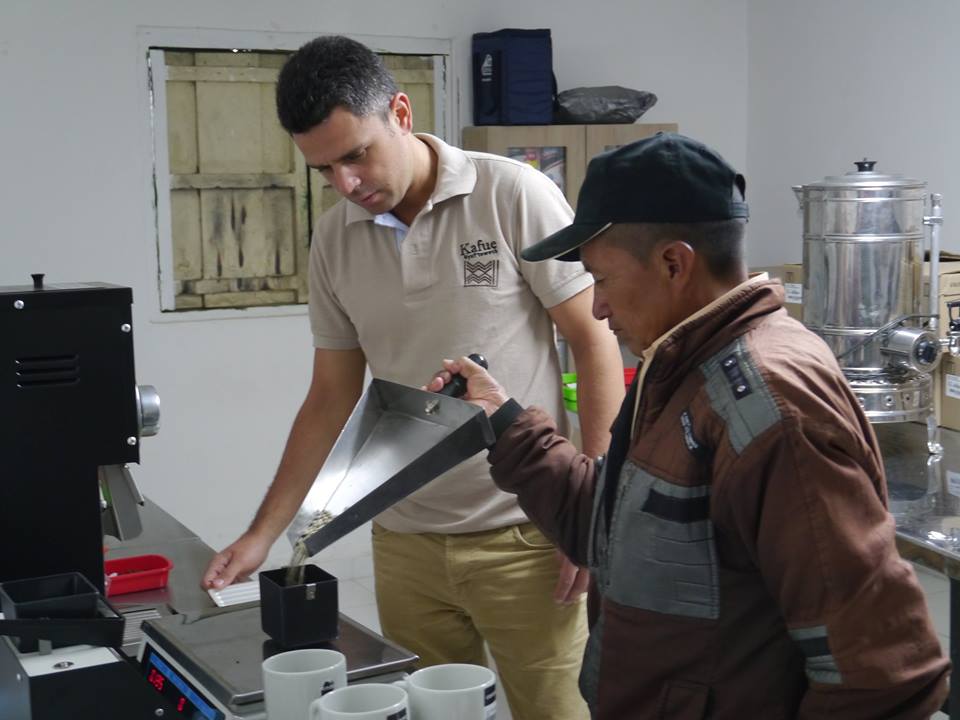 "They never considered coffee as an important product, it's a way for them to make money," he said. "You can't expect them to be coffee geeks in two weeks. We try to have an approach where we go step-by-step. We know at the beginning, the conversation will be disappointing, and so we try to educate but we are not asking too much of them. You know, to make a good coffee you have to follow some procedures on the machine. We give them a coffee that tastes very traditional and, step-by-step, we go with more complex coffee, coffees that have a more interesting sensory perspective." Gradually, he introduces lighter roasts that take more work to extract a good espresso. Florent's emphasis is on keeping education approachable, so that he doesn't turn-off newcomers to specialty coffee.
As for Montmartre, the beautiful touristy area on a tall hill where people go to relive the old world of the artists, Florent established that yes, you'll find only commodity coffee there because the rent is too crazy expensive, and then he remembered he has one client there called La Bossue that does good coffee. All his clients buy light-to-medium roast coffee and never dark roasts, which I found so interesting, as dark Italian roasts are what everyone has been used to up until now. I still like a good medium dark roast with my specialty beans.
Anyway, If you find yourself in Montmartre, be sure to stop by La Bossue!

Where to get your Fairtrade, Organic Coffee fix in Paris:
Cafe Foufou
Alma the Chimney Cake Factory
Kursaal Cafe
Zouzou
Désirée (a mixed coffee shop/flower shop)
Eggs&Co.
Petits Pays Cafe