The indigenous people of the Fondo Paez cooperative are familiar with danger. They were impacted when troops mobilized in their remote mountainous region during periods of conflict in Colombia. But the coronavirus pandemic represents a different challenge. "This is a threat we can't see," said Yuri Pilliume, outgoing president of Fondo Paez.
Located in the remote highland region of Cauca, in southwestern Colombia, Fondo Paez represents some 389 small-scale farmers from a collection of communities across the region.
Coffee Production in Cauca, Colombia
Coffee has been a primary source of revenue in the area for generations, and Fondo Paez farmers have been exporting fair trade, certified organic coffee for more than 20 years.
In recent years, Fondo Paez has been steadily investing in its ability to produce high-quality, specialty grade Arabica coffee. With the help of our coffee importer Cooperative Coffees,
Fondo Paez built new, elevated drying stations for freshly harvested & washed coffee. These stations help to dry coffee more quickly, making it less susceptible to mold and other water-related defects.
Fondo Paez has also trained its farmers to cup and taste their own coffees to better understand how to avoid flavor-impacting defects. And Fondo Paez has collaborated with international development organizations to teach farmers best practices in pruning techniques and advancing soil health.
Normally by June, farmers would have about two containers of coffee (nearly 80,000 pounds) of specialty-grade Arabica coffee ready for export. This year, only a fraction of that is ready.
The pandemic has changed how coffee moves within the region and forced Fondo Paez to develop new systems for export.
"We've had to be clever and adapt and move forward as best we can," said Yuri in a recent conversation with Sweetwater CEO Tripp Pomeroy.
Logistics in Fondo Paez Communities is Severely Constrained
In an effort to curb the transmission of coronavirus, many indigenous communities have stopped traffic in and out of their local areas. This has changed the way Fondo Paez collects its coffee.
Normally, farmers from across the region would bring their coffee to one central warehouse for it to get bagged and prepared for export. But now that is being done at the local level. This season, farmers are bagging their coffees at home, and Fondo Paez is renting space in warehouses closer to those farmers to help collect the coffee.
Fondo Paez is also opening a small hardware store near their headquarters in the remote village of La Placa. Residents there are not allowed to travel the 45 minutes to Santander, the nearest city, to buy tools or household items, so the cooperative is working to meet that need.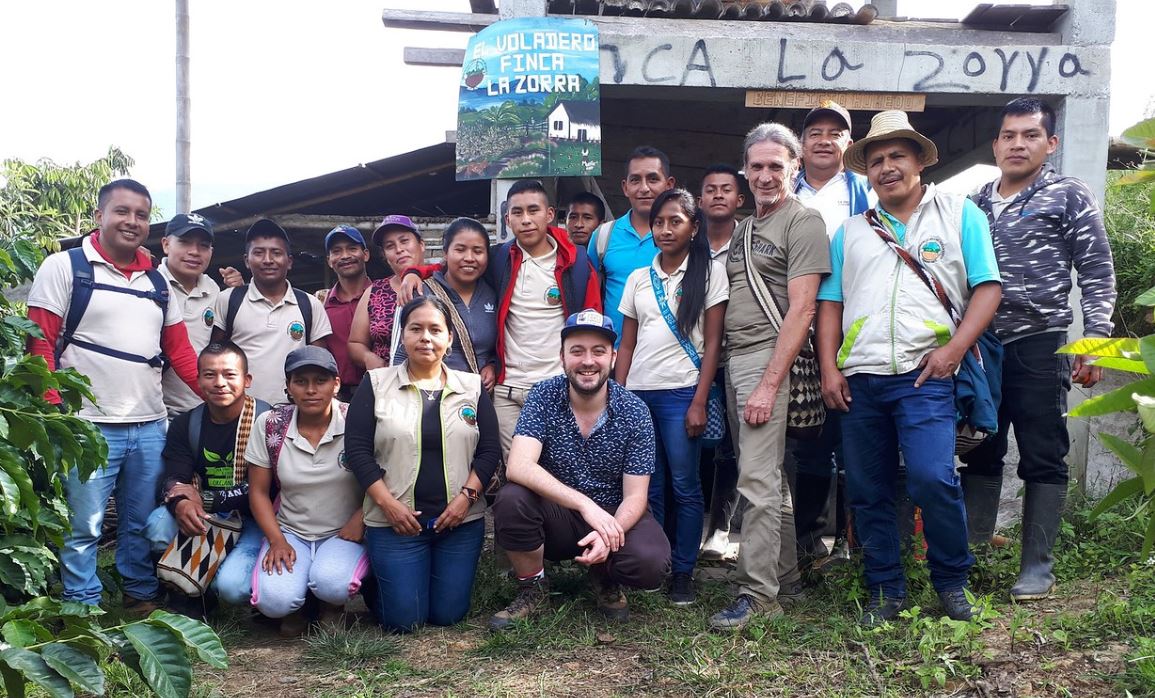 Coronavirus Pandemic Slows Down Long-term Planning
They would also like to plan to move their coffee out of the warehouses to nearby cities to prepare for export. But they worry about transmission of the virus. If cases were to spike in their communities, they worry locals would blame Fondo Paez for the transmissions.
They've also had a hard time gauging the demand in their key markets in the U.S. and Europe. They've heard fewer people are purchasing coffee at coffee shops in the U.S., and they worry there will not be a market for their product.
Continued Demand for Fondo Paez Coffee Offers Hope
Tripp and other members of Cooperative Coffees have reiterated their desire to purchase coffee from Fondo Paez, which Yuri says gives them hope.
"We need to be able to demonstrate to members that the effort they are currently making is worth it in the long run,"
she said, adding that she appreciated the "real-life detail" she got from her conversation with Tripp. She added that they "think of trading partners as family" and "want to hear how their trading partners are doing."
Family is a Silver Lining
As of June 12, no one associated with Fondo Paez had been known to contract the virus, although cases had been confirmed in nearby Santander.
In addition to evading the virus, another bright spot has emerged for some Fondo Paez farmers: family unity. In Colombia, when urban areas began locking down to stop the spread of the virus, many young people who had left the countryside to work or study, returned home.
Now, many are helping their parents harvest coffee or are serving as mentors for the younger children in the area, Yuri said. And local leaders are doing their best to convince them to stay in the region to help develop it for the future.
Try Fondo Paez Coffee
With notes of milk chocolate and sweet, mature red fruit, Fondo Paez coffee is as interesting as it is delightful. It is one of our favorites. A delightful light roast single origin coffee.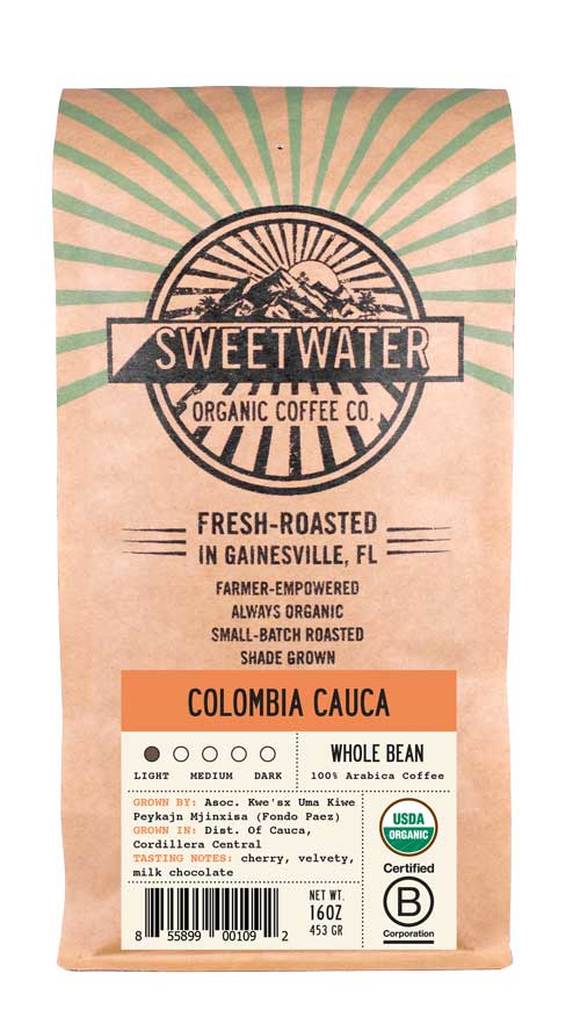 Pictured above:
Photo 1: Drying racks built to help improve coffee processing, thereby improving cup quality.
Photo 2: Cooperative Coffees group, Yuri Pilliume , and several tecnicos (farmer trainers) photographed at Finca la Zorra, the farm of Blanca Ruth Pardo. Doña Blanca has been a Fondo Paez member since 2009. Her farm has hosted workshops in tree pruning and intercropping. She also prepares fermented microbial solutions to apply to her trees.
Photo 3: Photo of Tripp and Yuri in October 2018.