Last week, coffee farmers in Nicaragua, Guatemala and Honduras suffered damaging rains and winds from Hurricane Iota, the second category 4 hurricane to hit the region in under two weeks.
Now, after nearly a full week of rain, producers are assessing the damage.
Key Infrastructure Destroyed
Flooding and landslides have left roads blocked, bridges demolished and powerlines destroyed.
In particular, some 500 members of the Asociacion Chajulense cooperative in Guatemala remain out of contact. Clean-up efforts had begun after Hurricane Eta, but with heavy rainfall from Hurricane Iota, the efforts stopped.
Today, some Chajul farmers must walk more than 4 hours through wreckage, mud and debris to access a road that will lead them out of their community.
Chajul is one of the key producer groups that supplies our Guatemalan coffee.
Donate to Support Chajul
Yesterday, our coffee importer, Cooperative Coffees launched a GoFundMe effort to support coffee farmers affected by the two hurricanes.
Support Coffee Producers at this GoFundMe page.
Funds donated to the general GoFundMe page will be split evenly to all of our producer partners who ask for hurricane assistance relief. But you can also support individual cooperatives directly.
Support the Chajul cooperative directly, here.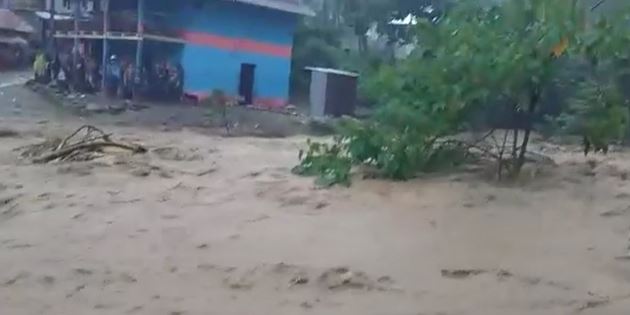 River overflowing in Chajul, Guatemala, home to our producer partners.