Hurricane Eta slammed into Central America on Tuesday afternoon causing widespread flooding and landslides in northeastern Nicaragua's coffee lands. It continued northward, passing over northeastern Honduras and Guatemala, as it headed back into the Caribbean Sea. It continues to dump rains as it travels.
Flooding in Guatemala
One of our coffee producer partners in Guatemala has seen widespread flooding because of Eta.
The Asociacion Chajulense that is based in central Guatemala in the the Ixil area was badly affected by rains and flooding.
Particularly hard-hit was the village of Chel where the local Chel river spilled over its banks. It has washed away the main bridge connecting communities further down the road, and they remain out of contact.
Co-op Headquarters in Chajul is hard-hit
Further down the mountain from Chel is the town of Chajul where the producer cooperative maintains its headquarters.
Chajul is also heavily affected with rains, with some homes being evacuated for danger of them being washed away by the river.
The nearby towns of Nebaj and Cotzal, which are also at lower elevation than Chajul and Chel, are being affected by landslides mostly affecting roadways. Although the tropical storm has passed, they still anticipate continued rains for another week.
Producer partners at the APECAFORM cooperative, which is located further west in Guatamala in the San Marcos department, have not experienced as much damage as the Chajul cooperative. They expect rain will continue throughout the week.
We will continue to provide updates as we receive them.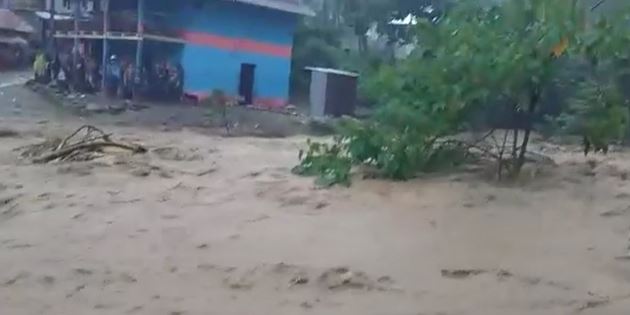 River overflowing in Chajul, Guatemala.