This Earth Day, we are working alongside fellow leaders in coffee sustainability to encourage reforestation in Peru's coffee lands.
We hope you will join us.
We are partnering with the non-profit Grow Ahead to help fund the reforestation efforts of CAC Pangoa, a leading fair-trade coffee cooperative and a longtime trading partner.
We are offering a discount in our online store to everyone who donates to the initiative.
Women-led Reforestation in Peru
Some 90 women farmers are leading an effort at Pangoa to plant about 22,500 trees on 45 hectares of land in the Central Amazon region. In October, Grow Ahead partnered with our sustainable coffee importer, Cooperative Coffees and fellow importing member, Bean North, to raise $25,000 toward this goal.
We are joining their efforts this month and hoping you'll to do the same.
Donate to Pangoa's Reforestation and get 15% off Sweetwater Coffee
Everyone who donates via THIS LINK between now and May 15 will receive a code for 15% off their coffee order in our online store.
Offers are good through May 31, and can not be combined with other discounts.
You'll receive your code via email after you donate.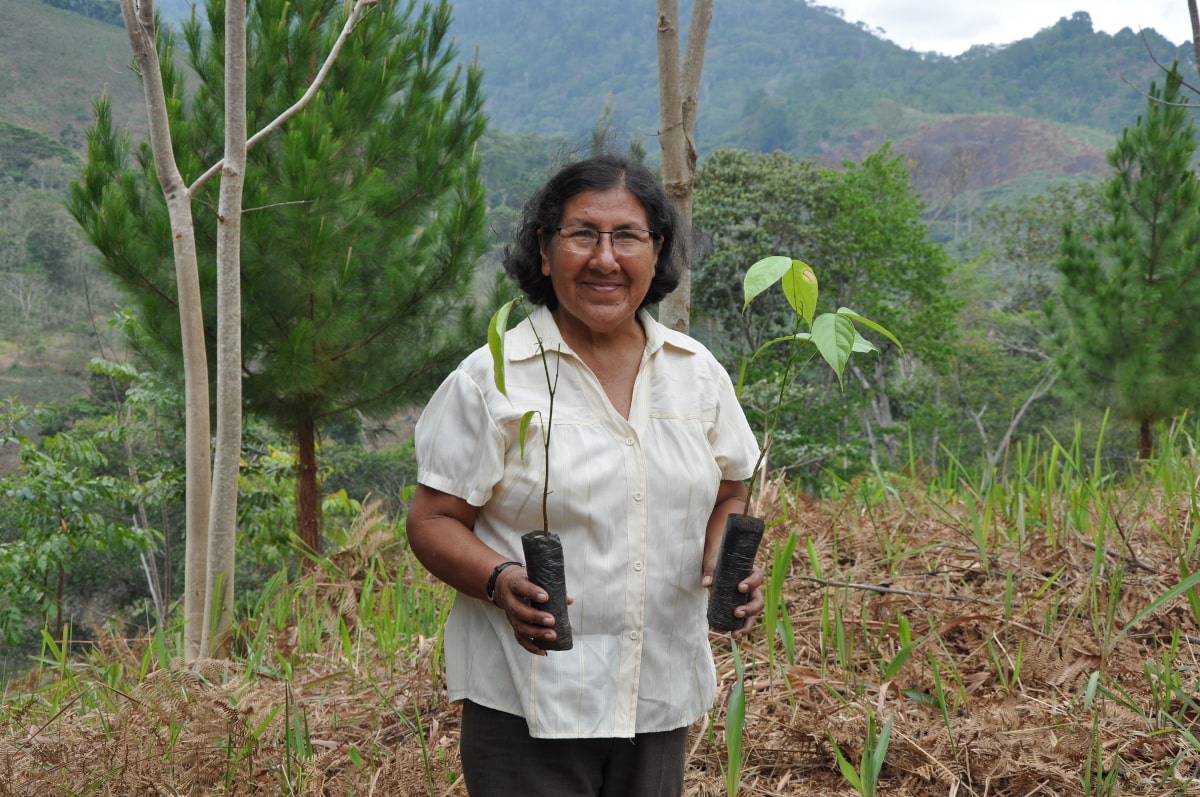 Esperanza Dionisio Castillo, general manager of the CAC Pangoa cooperative.
Enter to Win 100 Trees Planted in your Name
Anyone (whether you donate or not) who purchases coffee from our online store between now and April 30th, will be entered to win a $100 donation to the project. Because each tree costs about $1, that's 100 trees planted in your name.
We will announce the lucky winner on May 1.
Coffee Sustainability Offers Hope
We know that times are unsettling right now, but we find hope in our world of coffees sustainability. Purchases of fair trade, organic coffee make a difference. They keep demand up and sustainable supply chains alive.
When coffee farmers are planting trees on their land, they are contributing to an agro-forestry system that helps ensure their food security but also cools the planet and puts nutrients in the soil. When you buy their coffee or donate to their reforestation efforts, you're supporting coffee sustainability.