Set in a small wooded enclave near the center of Gainesville, Civilization is a restaurant that managing member John Berna describes as a non-hierarchal organization. Once someone has worked at Civilization for a year, they're offered a co-op membership, which comes with having a say in the business. They're known for brunch and World-Wide Wednesdays. A local's classic go-to for eclectic fare and plant-based options, Civilization carries Sweetwater Organic Coffee.
Civilization opened October 5, 2009, and recently celebrated 10 years in business. Here's John pre-gaming before his shift.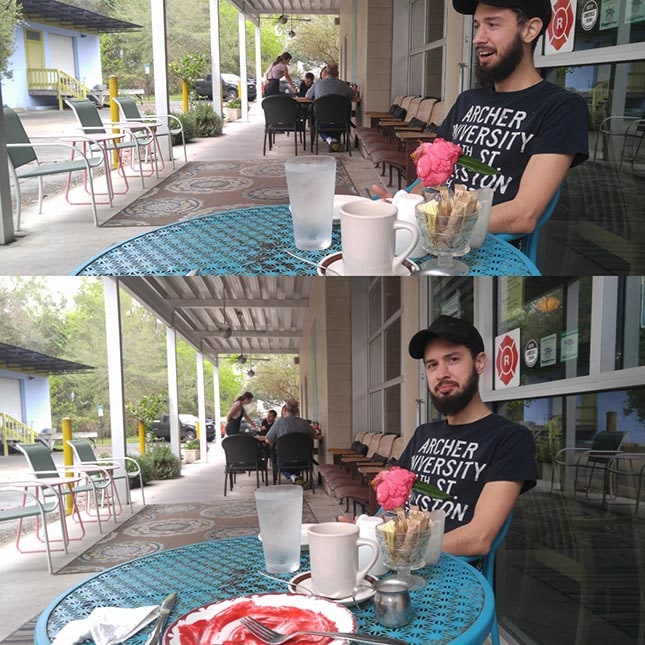 Sweetwater: How'd you get started?
John: Originally a few of the founding members - they went to college here in Gainesville - noticed that there weren't a lot of vegetarian restaurants in Gainesville. They wanted to open a kind of business that brought in food from all over the world because so many other cultures are on plant-based diets and have delicious recipes and just kind of make a community resultant for Gainesville.
What is Civilization's food philosophy?
I think our food philosophy would be we really like the idea of trying to appease everyone that's going out to dinner. We do have a lot of vegetarian, vegan options but also have meat and fish options as well. Our food hits sources - as much organic and local food as we can come across. And to provide the dining experience rather than just being a place to grab a bite to eat.
How did you come to work with Sweetwater?
One thing with Sweetwater we really liked was knowing it's just down the road from us and having them be local and be able to actually have a conversation with people whose products we're buying and having a good rapport with them and it was also a lot of fun to come up with our own house blend with them. So, we have the Civilization House Blend they helped us make where we basically chose a bunch of beans from all over ancient civilizations to come up with some really nice blends.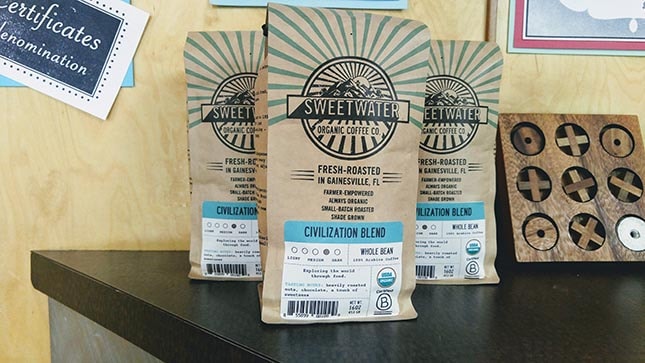 Anything you want to promote?
Our World-Wide Wednesdays. I feel like that's one of the most interesting things we do. Every Wednesday we choose either a different country or region and all of our specials - the soup, appetizer, main entree and sometimes the desert - are all from that region.
---
Visit Civilization during the hours listed below. To know: they only accept cash (ATM available), don't take reservations and don't do to-go orders.
And, if you want to try a coffee that helped inspire Civilization's "old world" blend, try Ethiopia Sidama, with floral notes of chocolate and lemon-drop candy, this coffee comes from the land where coffee began!
Menu: welcometocivilization.com
Phone: 352.380.0544
1511 NW 2nd St, Gainesville, FL 32601
Hours:
| | |
| --- | --- |
| Thursday | 11AM–2PM, 5:30–9PM |
| Friday | 11AM–2PM, 5:30–9:30PM |
| Saturday | 10AM–2PM, 5:30–9:30PM |
| Sunday | 10AM–2PM |
| Monday | Closed |
| Tuesday | 11AM–2PM, 5:30–9PM |
| Wednesday | 11AM–2PM, 5:30–9PM |