Looking for a classic, Brooklyn-style, minimalist Instagram-friendly coffeehouse experience in Orlando, FL? Vespr Craft Coffee's managing barista Christopher Landon Worsham spoke with us about their role in Orlando's coffee scene and why you need to come by for a truly craft experience!
But you can call him Landon.
Sweetwater: How did Vespr get its name?
Landon: Vespr got it's name in hopes of being constantly
creative with the way the baristas are able to craft unique beverages
special for every guest. To this day, we all pride ourselves on the
level of creativity we have, as well as attention to detail, as we all
have humble respect for the craft. Many do not know this, but the
Vesper is actually James Bond's specialty martini he orders in Casino
Royale.
Sweetwater: How did the coffeeshop get started?
Landon: Vespr Craft Coffee started 7 years ago, with aspirations to be
Orlando's "cool" cafe, while still upholding a high standard for
quality service and products. Vespr has always been known around
Orlando as the hip cafe, while being able to enjoy one of the best
cups of coffee Orlando has to offer. Vespr has proudly been in the
memories of thousands of students, as UCF is just down the road from
us. Vespr has historically been known to have some of the most
creative baristas in town, as well as some of the most sociable. Vespr
has always been a "third place" for thousands of people, and we are
all proud and honored to be apart of so many people's daily routine.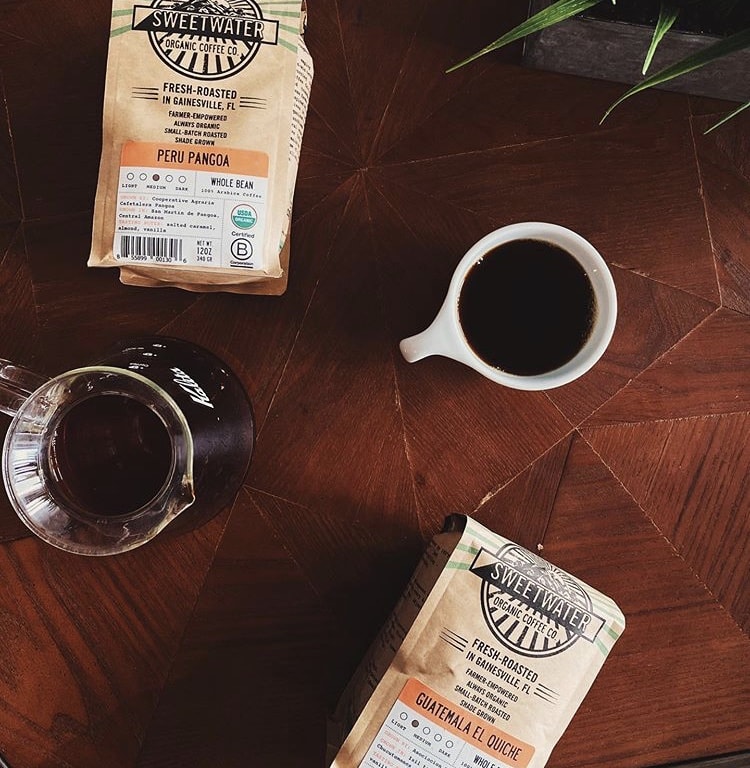 Sweetwater: What made you decide to carry Sweetwater?

Landon: We decided to start carrying Sweetwater Organic Coffee around March of
2020 when I had gone to receive SCA training
in their coffee labs, multiple times, and had the opportunity to try
many of the wonderful coffees available. The coffee is great, and the
people working there are somehow even better.
Sweetwater: What is your business and/or food philosophy?

Landon: Our business philosophy is that we all should honor and respect the
thousands of hours of work done before us in the coffee industry; it
is our duty as baristas to ensure the last and final step in preparing
coffee for a guest should be both incredible, as well as unique to
them. We believe everything done should be done with care, with intent
to make the coffee the best it can be, as if it were our little
bean-liquid children.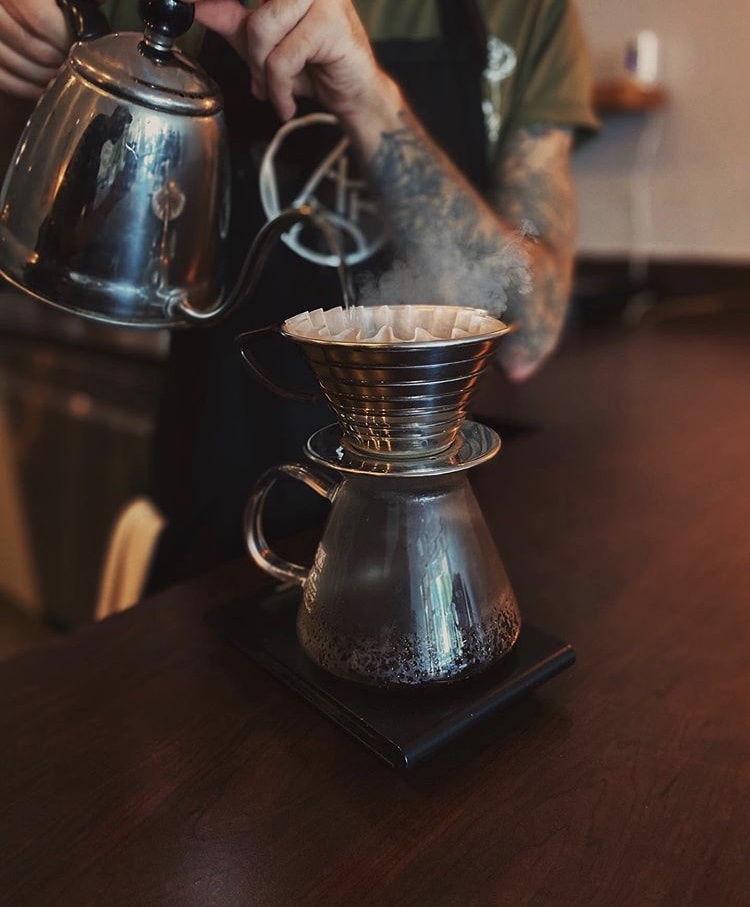 Sweetwater: How has COVID affected your business and what adjustments have you made?

Landon: COVID-19 has limited our seating in the cafe drastically, and we are
unable to use most all of the new comfy furniture. We began doing
orders online via Square, Uber Eats, and Door Dash, to help those who
do not want to have much physical contact inside the shop. We also
have begun making changes to nearly every product we carried in the
past; all vast improvements for the benefit of the shop as a whole. We
are excited to keep pushing forward, as we feel COVID is a good
motivator to get things done now, while we have all the time in the
world as it seems.
Sweetwater: Anything you'd like to promote?

Landon: All of us at Vespr would like to thank all of those who have been a
part of our history, as we could not be here now if not for the work
done by those before us. Coffee is a creed, one we all are connected
through one way or another, so we may as well be nice to each other.
We love all of you.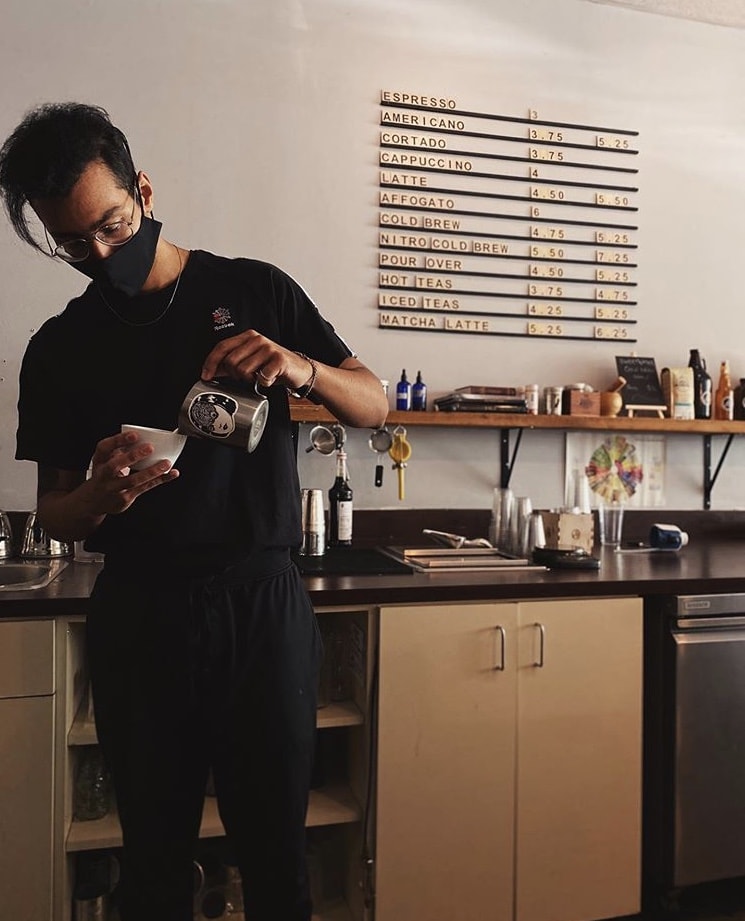 Vespr Craft Coffee
Mon-Sun 8am-8pm
626 N Alafaya Trail #105
Orlando, FL 32828