Ward's is a locally sourced, independent, family-run, full-service grocer in Gainesville, FL.
It's the last of them in Gainesville, according to Russ Welker, their Natural foods manager for the past 29 years. You'll always find a wall of Sweetwater coffees at Ward's, including seasonal blends such as October's Ghost Roast, November's Give Thanks Blend, and December's High Spirits.
"It started as a community produce stand; it was a little dirt-floor produce stand on 6th street when it was still a dirt road, and this was in 1951 and it was run on the honor system," Russ said. "Grandfather Ward had a bucket in there, and you'd put your money in the bucket and took what you wanted."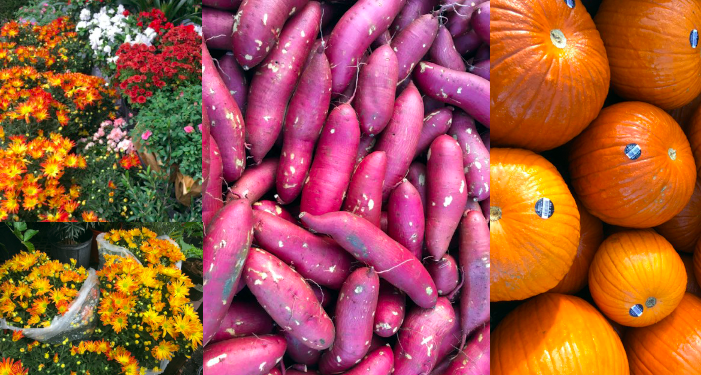 Sweetwater: What's your food philosophy?
Russ: "To bring healthy food to the community that has been, as much as we can, sourced locally; and to support the local growers and cottage industries that abound here in the Gainesville area and to strengthen the fiber of the community by doing that."
Sweetwater: How did you end up carrying Sweetwater?
Russ: "We've been there ever since they came to Gainesville. I was with Chris the founder before, who had originally founded Sweetwater. We were his customer for many years and then he sold his biz to Sweetwater. We've been there since day one."
A chance meet-up with current Sweetwater co-owner and CEO Tripp Pomeroy in Guatemala had the two sipping coffee in the heart of the world's coffee lands.
"He and I were down in Antigua, Guatemala, at the same time, before the shutdown," he said. They enjoyed breakfast at Fernando's, where Russ had one of the most memorable mochas of his life. "They make the best mochas in Guatemala with coffee beans that are locally sourced and cocoa that is locally sourced. All you need is one cup of that in the morning and you're good for the day!"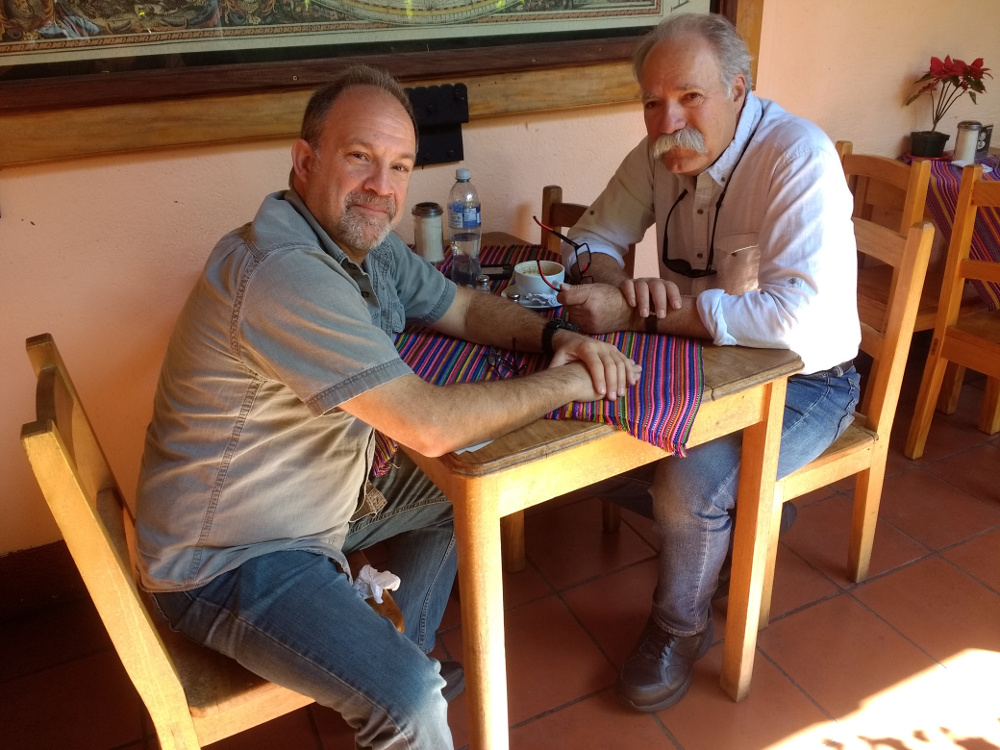 Tripp Pomeroy, left, and Russ Welker of Ward's during a 2019 visit to Antigua, Guatemala.
Sweetwater: How has Ward's made changes since Covid?
Russ: "It's mandatory masks for the customers, and the staff all wear masks. We try to prevent Covid and then at one point there was a slow-down on capacity of how many people were allowed in the store at one time, and of course we had to do that. But right now, it's mainly all the customers wearing masks and all the workers wear masks."
Sweetwater: Anything to promote?
Russ: "Just that we source locally over 300 different products in the store, and we are a true farmers' market, and that we support the local cottage industry movement. And it's been like that for almost 70 years that we are truly a local market."
Sweetwater: So do all the farmers know you when you go places?
Russ: "Our produce manager deals with farmers; the farmers know - small farmers know they can sell their product here. All the way, we have people with buckets of cucumbers and sell us their cucumbers, or a bucket of pecans, a single bucket of something that's grown locally here and we'll buy it from them and put it on the shelves. And local people love it!"
Sweetwater: Are you from Gainesville?
Russ: "I've been here 52 years. I came and went to the University of Florida and stayed." (He pauses and sort of laughs, as if he's not sure if he wants to say.) "I majored in business and political science."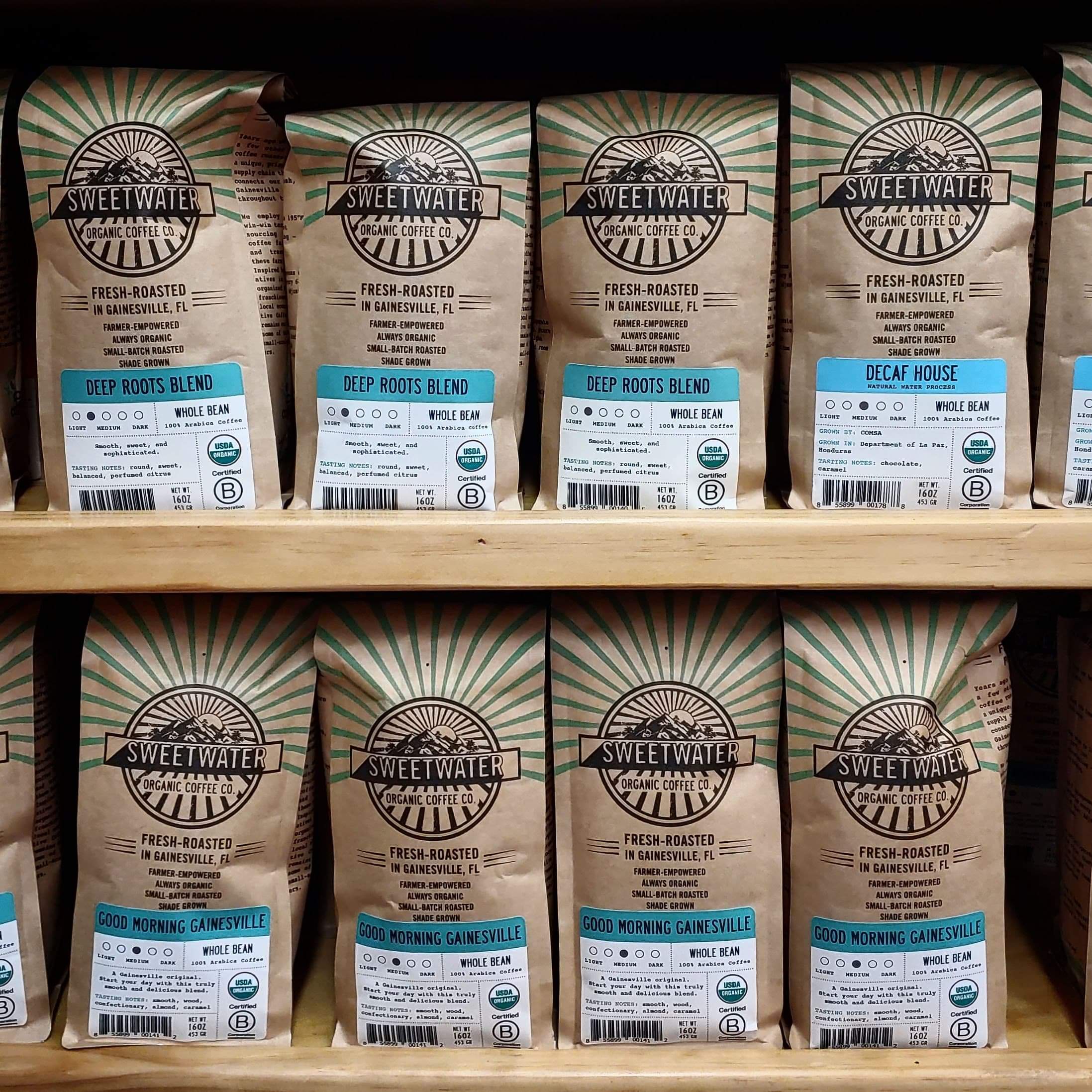 Ward's Supermarket
515 NW 23rd Ave
Gainesville, FL

Phone: (352) 372-1741

HOURS
Monday-Saturday: 8AM-8PM | Sunday: 9AM-7PM