We're ready for Round Two.
Last month, we hosted a giveaway contest on Instagram and Facebook in honor of the random acts of kindness that we've seen right here in Gainesville.
Random Acts of Kindness in a Time of Uncertainty
In the midst of so much uncertainty, we've been inspired by people who are stepping-up to support one another. Things like:
- The surprise lunches for healthcare professionals.
- The gift certificates purchased at a favorite restaurant (just to help the business owner pay his or her employees).
- The Facebook Live performances to raise money for out-of-work musicians or service-industry employees.
- And the leveraging of contacts a world away to help fill a local need for Kn95 masks.
Kindness makes a difference in people's lives. No matter how large or small the act.
Share Kindness with Coffee
In the spirit of kindness, we want to equip you with a tool to help spread your own.
Between June 26 and July 12, we are giving you a free pound of coffee when you purchase 3 or more pounds of coffee from us.
Give it to a friend. Give it a stranger. Find someone who needs a pick-me-up and delight them with a random act of coffee.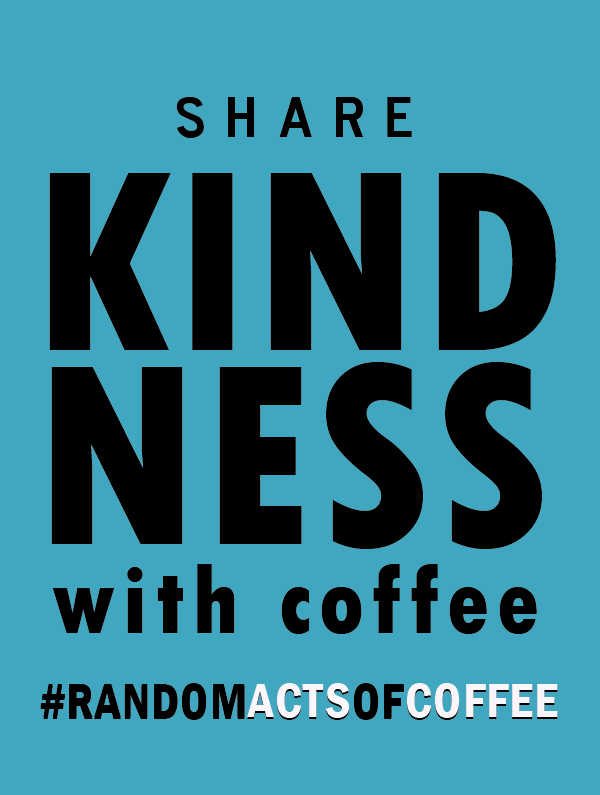 Get a Free Pound of Coffee to Share
Here's how this will work:
Order 3lbs or more of regularly priced coffee by 11:59 p.m. Sunday, July 12, to qualify for an RAC pound.
The Coffee Selection is a Surprise! Our Roastmaster has selected coffees specifically for Random Acts of Coffee (RAC). We'll add the surprise pound to your shipment.
RAC coffees will be included in all shipments of qualifying orders placed thru Sunday, July 12.
The RAC free pound also applies to all farmers market purchases of 3 or more pounds.
No Coupon Code Needed.
Subscription orders do not qualify for an RAC pound.
One Week Only; Start Now
This RAC coffee giveaway only lasts through Sunday, July 12. If you want to share coffee with a friend, start shopping now.