GAINESVILLE, FL - Sweetwater Organic Coffee joins an international network of coffee trainers as it launches coffee brewing and barista classes from its newly opened Specialty Coffee Association (SCA) Premier Training Campus in Gainesville, Fla.
Baristas, coffee shop owners, and other industry professionals who want to improve their techniques or deepen their understanding of coffee can now take SCA-approved classes at Sweetwater's location at 1331 South Main Street in Gainesville.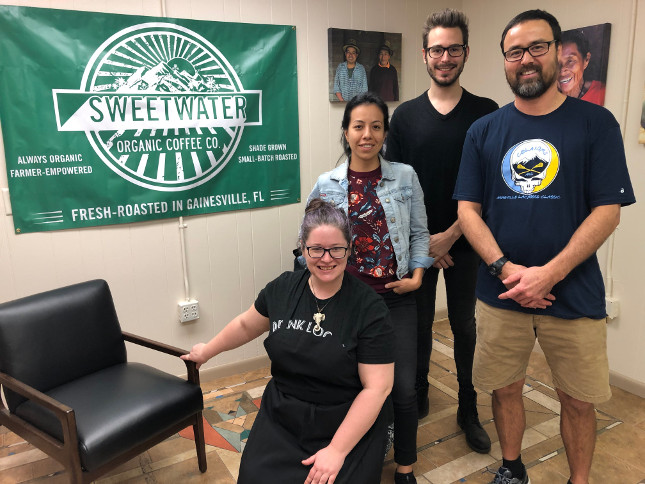 An international trade association of specialty coffee businesses, the SCA administers its Coffee Skills Program through an SCA-approved curriculum taught by professional, Authorized SCA Trainers (ASTs) around the world. Sweetwater Organic Coffee has two ASTs on staff, Hannah Mercer and Nema Etheridge.
Mercer led a sold-out Intermediate-level class in Brewing and Barista Skills March 5-8, and hosted a nearly full introductory level class in the same topics in February.
Mercer has spent the last year teaching Brewing and Barista Skills classes at the Cafe Campesino Premier Training Campus in Americus, Ga., and has also served as a judge at the U.S. Coffee Championship qualifiers in Montgomery, Ala., and Nashville, Tenn.
She judged barista competitors at the at U.S. Coffee Championship in Kansas City, Mo., March 15-17.
Mercer takes a down-to-earth approach to teaching complicated barista skills like milk steaming and pouring latte art. "I want to take the mystery out of coffee and help students understand that with practice and a commitment to the craft, they can be really successful baristas."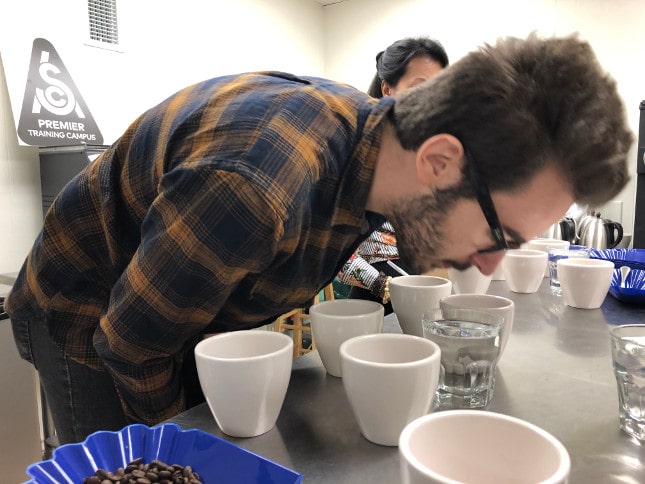 Teaching best practices in coffee brewing is a way for Sweetwater to connect its customers and the Gainesville community with a broader specialty coffee network and engage them in important issues facing the coffee industry.
Sweetwater links its customers directly to small-scale coffee farmers through annual trips to coffee-producing countries and hosting coffee farmers in Gainesville. The company only sells certified organic and fair-trade coffees, and sources all of its coffee from farmer-owned cooperatives.
Cooperatives serve an important role, helping small-scale coffee farmers pool their resources and manage risks that are inherent to coffee farming.
In addition to teaching coffee industry professionals, Sweetwater will also offer classes to the general public. These public classes are generally two-hours long and held on Saturdays. They are designed to answer questions that home coffee drinkers commonly ask.
More information about class offerings and schedules can be found at www.sweetwaterorganiccoffee.com/training
About Sweetwater Organic Coffee
Sweetwater is a fair trade, organic coffee company that sources exclusively fair trade, organic coffees from farmer-owned cooperatives, returning year after year to work with the same farmer groups. In addition to coffee, the company also offers a line of sustainable to-go ware, syrups and teas.
About the Specialty Coffee Association (SCA)
The SCA is a non-profit member-based association of coffee businesses and professionals around the world. It is dedicated to building an industry that is fair, sustainable and nurturing for all members of the specialty coffee supply chain. It offers its members world-class events, research, education and standards. Learn more about the SCA on their website: https://sca.coffee/about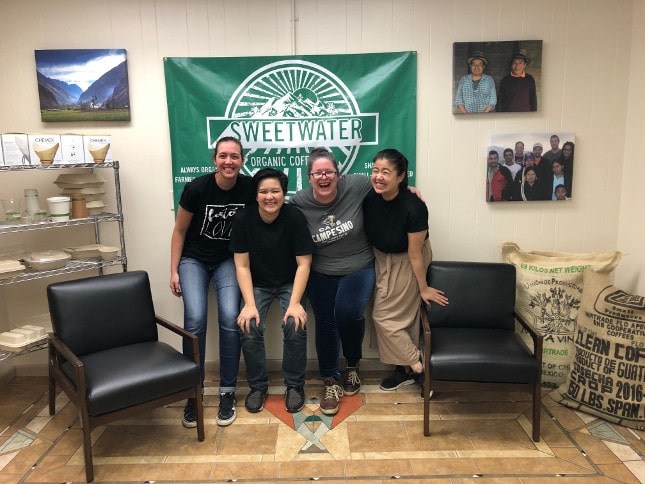 Media Contact:
Nema Etheridge
nema@cafecampesino.com
404-558-6221
###