Find amazing coffee swag to delight any coffee lover in your life! These choices, illustrated using a paintbrush and coffee, were inspired by our values of local economy, friendships and fair trade partnerships with like-minded communities and a quest for sustainable environments. And, of course, delicious coffee.
A range of sneaker styles made from sustainable recycled coffee, coffee beans and the coffee plant will put a kick in your step. Natural coffee scent included! Nat-2 recently launched its Coffee Line in Germany, which features unisex sneakers made with coffee remains. The brown sneakers are 100 percent vegan, made from recycled coffee beans, coffee plants, and recycled coffee grounds.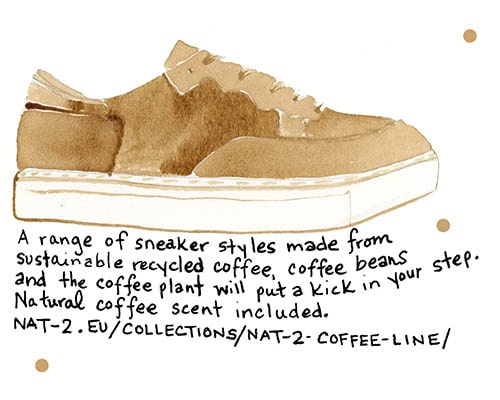 Tell the world you support coffee farmers with this tumbler from Sweetwater, a name synonymous with farmers' rights and economic transparency! This Sweetwater Organic Coffee Stainless Steel 20 oz. tumbler is a snazzy new way to take your coffee on-the-go. With a double wall and a copper vacuum, your cold drinks stay cold and your hot drinks stay hot.
Our bonus December special includes 15% off 2-lb bags of coffee when you buy merch (such as this tumbler).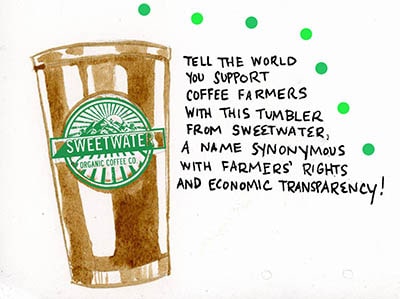 Circular economy? Yes please. Another German innovation for the coffee grounds is from a company called Kaffeeform (read our earlier interview with Phillip in Germany whose coffee grounds help make Kaffeeform's cups). They make coffee cups, mugs and saucers out of used coffee grounds. They started back in 2009 after countless espresso and experiments they came up with the prototype. The dishes are durable, light and dishwasher safe.
We admire their innovation, but they currently do not ship to the U.S. so if you wish to purchase, you can send the coffee to any of these countries if you have a friend there, and they can forward the order to you.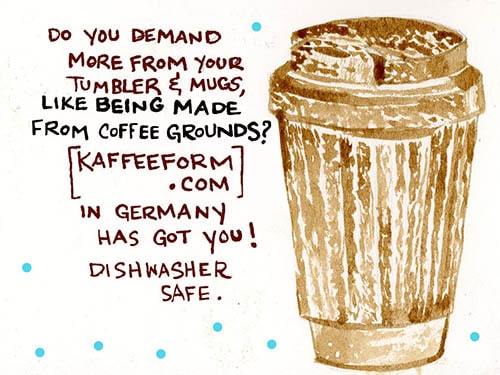 Get a portrait of your loved ones, pets, or house painted using coffee by Sweetwater's coffee artist Eva Avenue. Rates start at $20 and go up. Email studio@evaavenue.com or all her at 212.960.3576.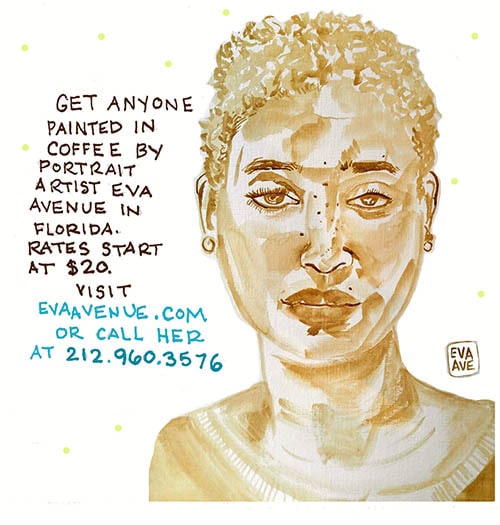 Locate your local art or clay center (ask for Allison at Art Alley Studio in Gainesville, FL; try the Morean Clay Center or Charlie Parker Pottery in St. Pete, FL), and invest in the wares of a local ceramicist, because food tastes better on handmade dishware! With so much artistic variation, you can find something to fit anyone's personality, made with love.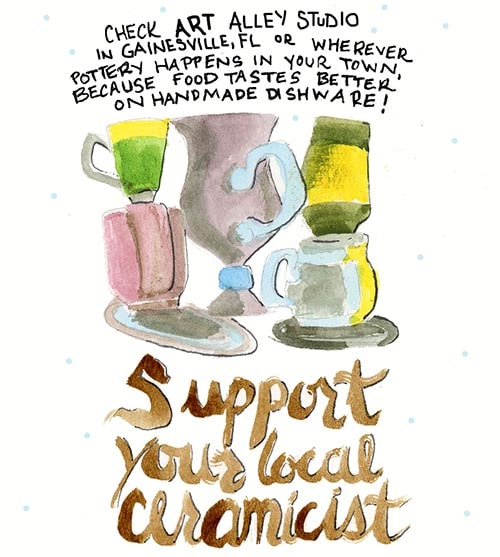 This caffeine molecule necklace is a creative take on the elegant science of coffee, wearable for $14.50 by IvyByDesign on Etsy.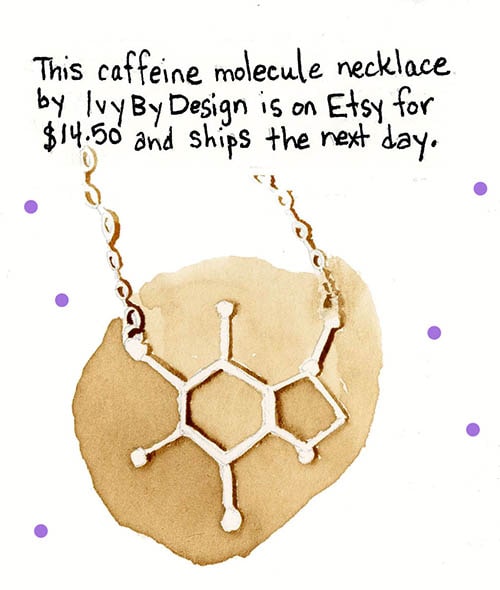 There are infinite T-shirts, so what's different about ours? Besides being super comfy in black or unisex blue, you tell the world you support coffee farmers' rights just by walking down the sidewalk sporting one of these babies.
Our bonus December special includes 15% off 2-lb bags of coffee when you buy merch (such as these shirts).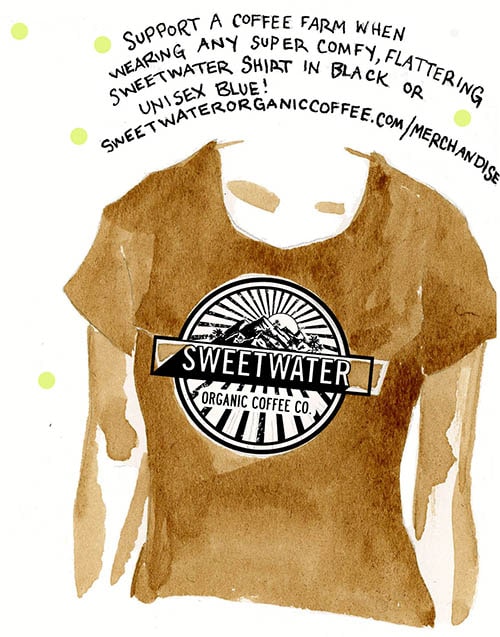 This ultimate entry-level grinder is a staff fave here for your craft coffee journey. Encore provides consistent grinds for all brew methods.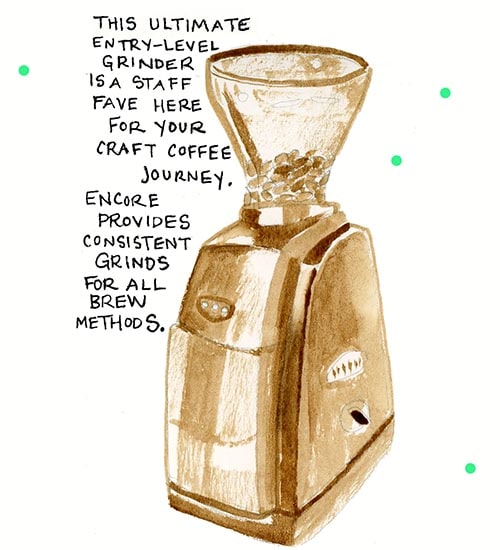 Need a fresh scale for a fresh start? The ProScale XC 2000 Digital Scale has been noted to be the most affordable high capacity precision scale on the market today, and has a weight capacity of 2000 grams. It's precise up to 0.1 grams, with an easy click-out display and a beautiful stainless steel weighing tray. This digital scale runs on AAA batteries and comes with a 5-year warranty
You've heard it gives the cleanest taste for your morning cuppa joe, so go for it! This Chemex offers a rich, full-bodied cup of coffee and comes with a glass handle for easy pouring and graceful, sturdy elegance.
Happy Holidays!