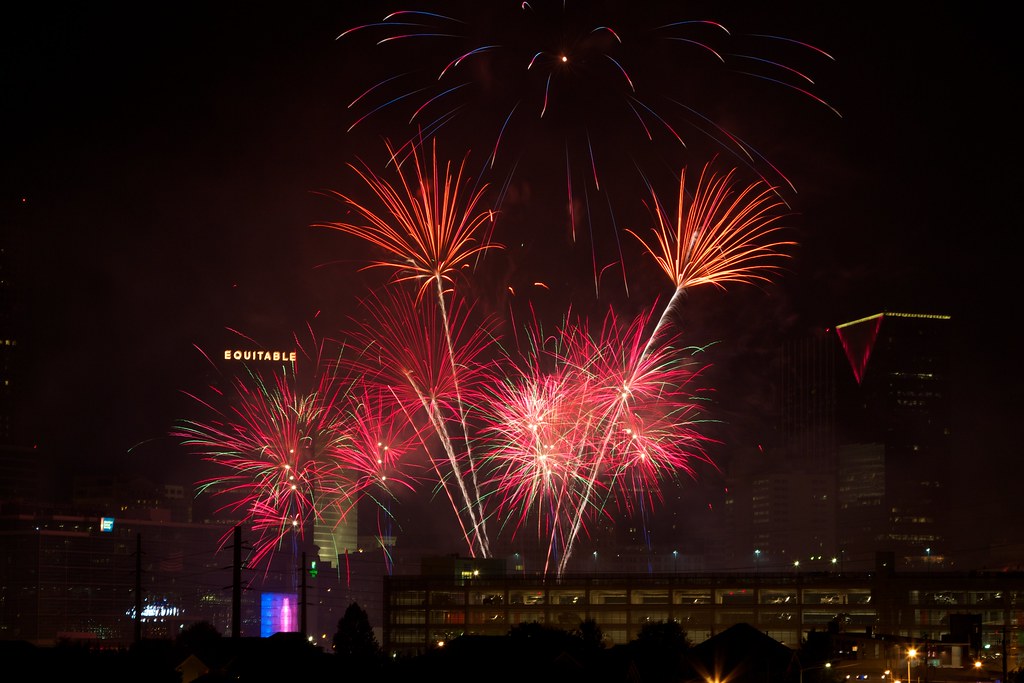 This is a big holiday weekend all across Florida, Georgia, and the entire USA. Together we celebrate the promise of independence for every American and look back to the founding of this unique country that aspires to include oppressed people from all around the world into the melting pot of one nation, no matter their class, color, or creed. To help y'all do it up right, here is a list of some of the cool events taking place this holiday weekend in Georgia. Next post we will look at holiday events in Florida.
Atlanta: The Peachtree Road Race, 7/3-4

150,000 spectators will be on hand to support 60,000 runners in the country's largest 10k road race. The AJC Peachtree Road Race takes a 10-kilometer route from Peachtree Road at Lenox Square Mall to Piedmont Park. The race will take place on Saturday the 3rd and Sunday the 4th. Registration is closed, but the party will be open!
Plains: Plains, Trains, and Fireworks, 7/3

One of Georgia's unique celebrations returns after skipping a year due to the pandemic. Festivities will include activities for children, a lively street dance with live music, and (of course) trains and a fireworks display. Food and beverage vendors will be ready to serve you! For more information, call 229-824-4825.
Americus: Historic Cemetery Tour, 7/3

Ready to learn about some of the history of this historic American town? At 2pm The Americus Visitor Center will give a walking tour of the historic Oak Grove Cemetery. Participants will meet under the flag pole at the cemetery on Rees Street. Tickets are $12 and should be purchased the day of the tour at the Americus Visitor Center, 101 W. Lamar St. For more information, call 229-928-6059.
Savannah: Plant Riverside District Weekend Celebration, 7/1-4

This four-day event at the gorgeous Plant Riverside District will feature free performances by Savannah Cirque, a boat parade, mini-golf, and food and drink options for all ages. Savannah's Waterfront Annual Independence Day Fireworks Show will be held directly across from Plant Riverside District on Sunday, July 4 at 9:15 p.m. Check out www.plantriversidedistrict.com for details.
Buena Vista: Freedom On The Square, 7/3-4

Hosted by Progressive Minds of Buena Vista, this motorcycle-centric celebration will feature fireworks, food, helicopter rides, a carnival, live music, and many vendors for the whole family. They will have beer, wine, and spirits and an outdoor church service on Sunday morning on the square hosted by Cornerstone Church to include a blessing of the bikes. They will have over 1000 bikers well as 200 classic cars. See https://www.eventbrite.com/e/freedom-on-the-square-2021-tickets-159031470409 for more info.