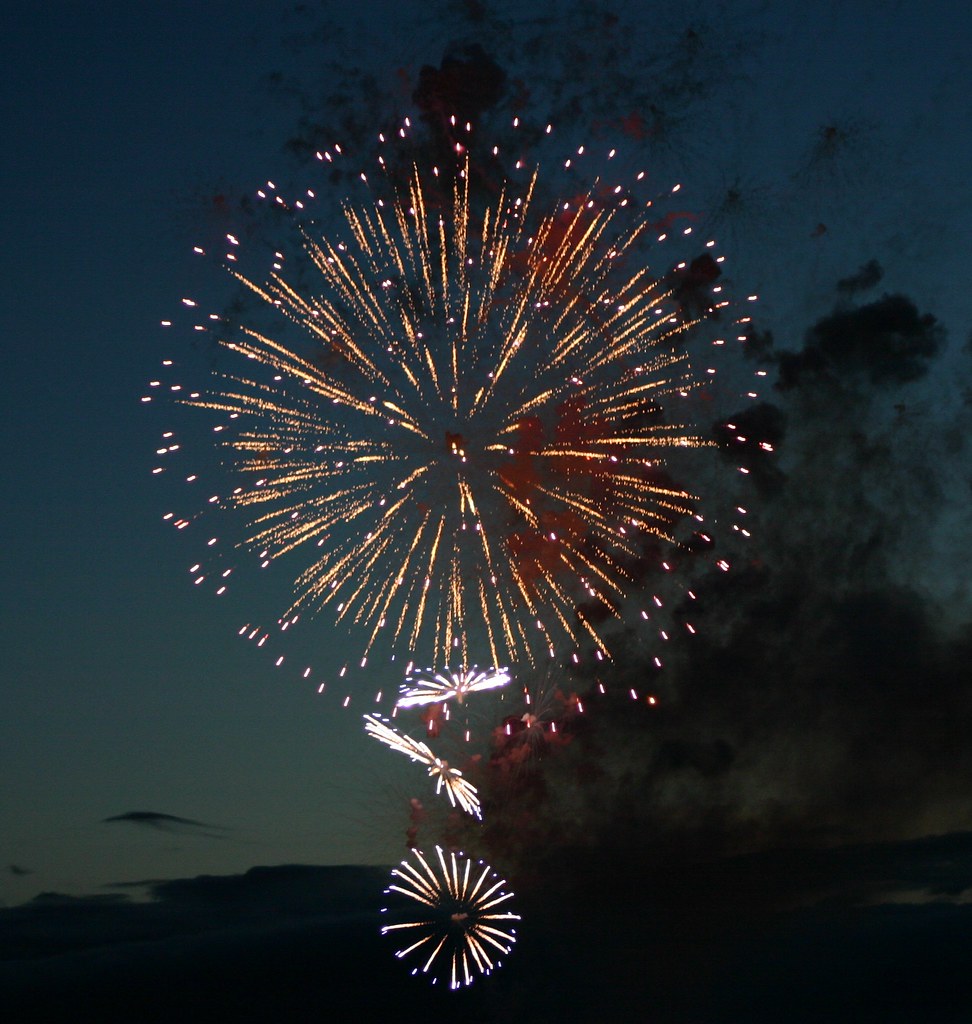 Yesterday, for those traveling north, we took a look at 4th of July celebrations across the great state of Georgia — home of our sister coffee roaster Cafe Campesino and a lot of you loyal and beloved customers. Today we will check out some fun holiday activities taking place in our lovely home state of Florida. Here we go...
Gainesville: Fanfares And Fireworks, 7/3

Live music all day and fireworks will be the draw at UF's Flavet Field. The LifeSouth Blood Center will conduct a blood drive. Food trucks will be on site. For safety reasons, no dogs, sparklers, drones or alcohol are allowed at the event. Coolers are allowed, but may be subject to search by the University of Florida Police Department. Fireworks kickoff around 9:40 p.m.
Miami: Independance, 7/3-4

Dance the weekend away at this historic Miami landmark. Artists include The Martinez Brothers, Nic Fanciulli, Gordo, Caleb Calloway, Jesse Calosso and many more. The event goes from 3-11 pm on both July 3 and 4 at Miami Marine Stadium, 3501 Rickenbacker Cswy., Virginia Key; tickets start at $45, $110 for a two-day pass. To buy passes and for more info, check out independance.com
St. Pete: Fireworks and Fun, 7/2-4
Festivities begin Friday, July 2, with live music, Silent Party Nights, food and a movie on the tilted lawn at the St. Pete Pier.The celebration continues through with the inaugural 4k St Pete Pier Run, health expo, music, food trucks, and much more. Fireworks can be seen along the downtown waterfront on Sunday, July 4, at 9 p.m. The event is free and open to the public. Event-goers are reminded to follow CDC guidelines for COVID-19 safety.
Tarpon Springs: Picnic and Hot Dog Eating Contest, 7/4
At the free Fourth of July Picnic in Craig Park from 10 a.m. - 2 p.m. there will be a water slide, inflatables, lawn games and paddle boarding for family fun. Also, free hot dogs will be available while supplies last. Live entertainment will start at 11 a.m. and a hot dog eating contest will begin at 12 p.m.
Brooksville: Fireworks and More Hot Dog Eating Contests, 7/2

Info: At the Rev, White, and Brew Festival at Lead Foot City in Brooksville, there will be a car, truck and bike show; live music, food trucks, hot dog eating contests, drinks and fireworks. Tickets are $10 for adults if purchased online and $15 if purchased at the gate; kids 12 and under are free. 6 p.m. to 10 p.m.
Key West: Fireworks and More, 7/4

The Rotary Club Key West Picnic takes place at Casa Marina Resort. The event caps off with fireworks at 9 pm. Throughout the day check out live music, dancing on the beach, children's activities and food. Take part in the 5K 4th of July Run starting at the Edward B. Knight Pier at 7:30 am. Fireworks on the beach!!!!
St. Augustine: All Day 4th Fun and Fireworks, 7/4

St. Augustine will hold its annual 4th of July 2021 Fireworks Celebration "Fireworks Over the Matanzas." Kick off your evening at 6:00 p.m. with the All Star Orchestra in the Plaza de la Constitución. Fireworks over Matanzas Bay begin at 9:30 p.m. See the spectacular display set off from a barge in the Bay, there is nothing like this one.