As the heat subsides and fall comes on we are seeing a lot of fresh faces in Gainesville. With that in mind we thought we'd put together a short list of awesome spots to check out this autumn. Whether you are a new student, a transplant from elsewhere, or simply a Gainesville resident getting out more as the temperature cools, we have something for you.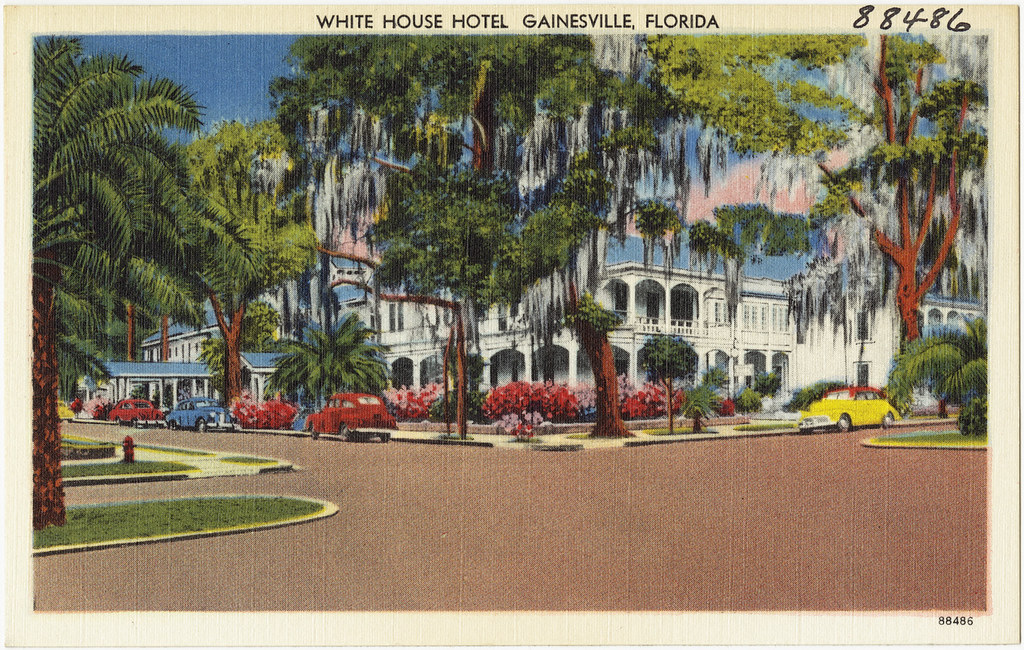 Outdoor Activities
Gainesville and its immediate surrounding areas are rich with outdoor activity possibilities. Below you will find some of our faves.
Depot Park: Depot Park's mission is to help fulfill the City of Gainesville's vision to set the standard of excellence for a top ten mid-sized American city. The park is recognized nationally as an innovative provider of high quality, cost effective services, providing exceptional guest experiences that enhance the quality of life for the Gainesville community. Attractions include a splash park for kids, a promenade to stroll, and a beautiful conservation park.
Sweetwater Wetlands Park: Sweetwater Wetlands Park is not only a place to connect with nature, it's a way to protect our environment. The park, which consists of more than 125 acres of wetlands and ponds, was created to improve the water quality of wetlands in Paynes Prairie and the Floridan Aquifer. Now a thriving habitat, Sweetwater Wetlands Park is filled with vast numbers of plants and animals, including birds, butterflies, alligators and Florida cracker horses. At the park, you can walk more than 3.5 miles of crushed gravel trails and boardwalks, experience the lush landscape from viewing platforms, and learn about the habitat through educational signs and tours. We love this park-- and not simply because of its name!
UF Bat Houses: UF is home to the World's Largest Occupied Bat Houses. The two University of Florida Bat Barns and Bat House, far right, are located on the north side of Museum Road across from Lake Alice on the UF campus. The most common species living here is the Brazilian free-tailed bat, Tadarida brasiliensis. The Southeastern bat, Myotis austroriparius, and Evening bat, Nycticeius humeralis, also live in the structures.The bats normally emerge during a 15- to 20-minute period after sunset, before total darkness on calm, warm evenings when temperatures are above 65 F. Bats may swoop near those observing the emergence to eat insects attracted to the carbon dioxide in human breath, however they will not attack or harm people when left alone. This is the perfect activity to get you in the mood for Halloween.
Good Spots For A Bite And A Cup Of Sweetwater Coffee
We are happy to say you can find a cup of Sweetwater in many locales in the Gainesville area. The list below is by no means exhaustive, but here are a few to check out.
Maude's Cafe: Maude's is a local indie coffee shop offering a variety of Sweetwater espresso drinks and fine teas, as well as creative desserts and sandwiches (many are vegan or gluten free)! Come and relax on their spacious patio or play a board game with friends. Conveniently located near the Hippodrome and Sweetwater Park.
Halo Potato Donut: Founder, Drew Stuerman, was born in Indiana and raised in Dayton, Ohio where he grew up eating 'mom and pop' donuts. When he relocated to Gainesville, Florida to attend the University of Florida, he recognized the need for Gainesville's very own independent, local donut company. He purchased a fryer and mixer and began experimenting with donut recipes in his apartment. Now Halo is a fixture in the food scene in Gainesville. Find out why this donut shop is so popular!
Karma Cream: Gainesville's premier spot for vegan treats and awesome coffee. KC is located near enough to UF's campus for a quick bite and caffeine boost in between classes. Try their vegan ice cream and glimpse the possibilities of plant-based sweetness.
Some Gainesville Restaurants We Love
With so many choices it is hard for us to pick just a few. Anyone who has been to Gainesville knows that it is a foodie's dream and incredible new restaurants keep popping up. Here are three we dig muchly.
Boca Fiesta: At Boca Fiesta they use the guiding principle of trying to create the kind of place they would want to go to, the kind of place where everybody feels welcome. Because we wouldn't want even a single soul to face extinction due to insufficient taco consumption, they have created a space with delicious food in a fun atmosphere that will leave you with a full belly and a big smile.
Mojo BBQ: The Mojo experience ignited in 2003 and since then has blazed across North and Central Florida into eight locations. "Mojo" comes from the Blues, denoting a good luck feeling or vibe, and when it was paired with barbecue, a divergent atmosphere erupted. When you hang out in anyMojo location, you can expect to hear great music, sit under local art, and visit with members of theMojo family, all the while enjoying a plate full of meats smoked in-house and homemade sides. What more do you need to know?!?
Dragonfly Sushi: Dragonfly describes their motivation as "Kaizen". Kaizen is "to always be improving. The spirit that drives us. Fish flown in from Japan. Produce from the farm. Everything fresh. Our reputation rests on the creativity of every dish and drink. We find joy in every meaningful connection. And purpose in every detail." Sounds great, right? You can imagine how the joy and attention to detail translates into perfect sushi. This place is special.
Enjoy Gainesville y'all, and remember to look out for Sweetwater coffee when you need a little lift.