Refilling saves a ton.
It saves money and it helps save the environment.
The Local Refillery in St. Augustine is shaking up how they sell products. They buy bulk organic products and encourage patrons to bring their own refillable containers in an effort to cut down on plastic. They also provide eco-friendly containers if you forgot your own.
Diane Lee from CBD Supply House joined forces with Jon from Cultivate Tea & Spice, and Jared from Peace in a Nutshell to form The Local Refillery.
"We're all about plant-based benefits," Diane said. "Jon has the herbs and spices and teas, and Jared makes house-made almond milks and nut butters, and I have the CBD oils, and it evolved into The Local Refillery and now we're all partners."
They opened in September 2019, finalizing all the store details in November, four months before the pandemic shut us all down. Diane feels blessed to still be solvent, growing the business, paying rent every month, each month looking better than the last.
"We got thrown for a loop in the beginning," Diane said. "Our idea was to have little classes and workshops teaching people how to make elderberry syrup or soap, and then the virus came and we can't do any of that. The whole build-the-community idea got flatlined."
With their coffee roaster set to move up north, they've recently switched to Sweetwater Organic Coffee, which they display in gallon-sized jugs sold by the ounce into any coffee container you want to bring, or biodegradable paper bags. As for cold brew, they make that in the back and keep 32-ounce bottles up front that you can use to refill your own bottle.
It seems like they've thought of everything, too. You know how plastic toothpaste tubes don't get recycled because no one is washing the paste out and recycling them? They sell toothpaste tablets, and you can buy single tablets to try them out.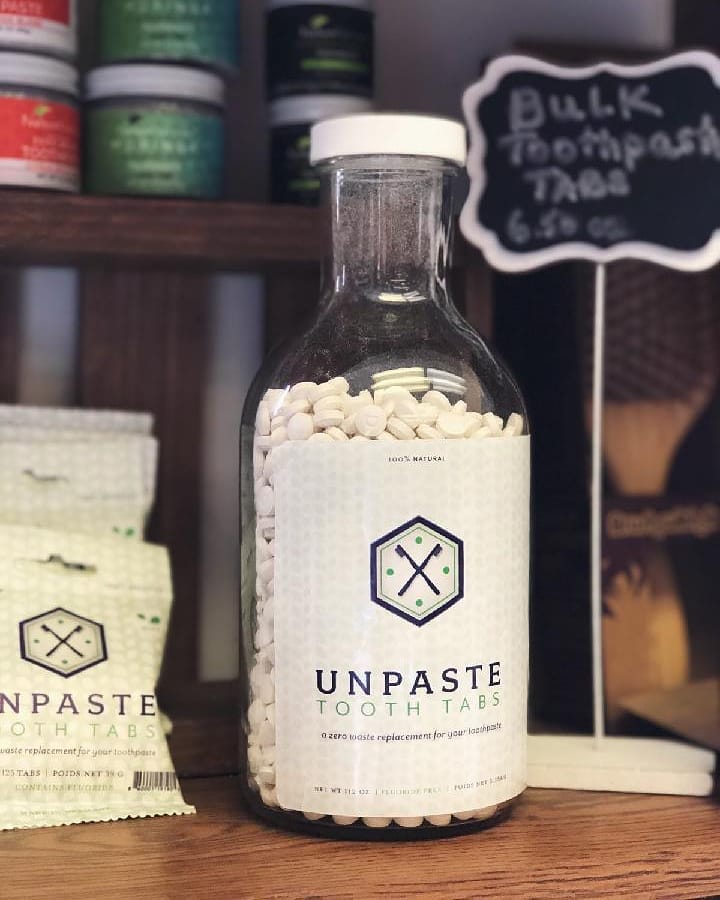 "Basically we like to provide a lot of options for our customers to support locals," said Jon. "We do have packaged goods but we try to stick within eco-friendly packaged goods as much as possible"
Besides bulk coffee and toothpaste tablets, they have a big wall of herbs and spices, bulk bins of nuts and rice. Organic vanilla extract, oils, soaps, household cleaners, a large assortment of goods. They even have a botanical beverage bar featuring their house-made almond milks, nonalcoholic fun drinks, matcha lattes, coffee lattes, superfood lattes, kombucha.
"Even among the college-aged group at large - it's a lot more of them looking for places that don't revolve around getting drunk," Jon said. "We're trying to introduce people to options they don't even know are available. There is a company called Tangie; they offer bar shampoo, bar dish soap, bar laundry soap…. all of this comes package-free or in biodegradable packaging. A big part of it is introducing people to these things. I know I'm very new to toothpaste tablets. So just lots of new things coming out that are done in a much more responsible way."
I wondered if this will become a trend in larger businesses to take on a bulk-centric approach.
"We vote with our dollars," Jon said, "so we could see Tangie possibly even becoming a major corporation, if we're supporting these companies so much they can grow and they hold onto those principles the same way they did when they started, but also realizing the things that happen in our lifetime isn't the only thing that matters."
Jon's thinking ahead for the next generation.
Meanwhile, they're turning St. Augustine residents onto a new way of life. Diane's dream is to have four refilleries in all four corners of town.
"I go by feedback," Diane said. "We get a lot of people who come in like, 'Wow we can bring our jars!'"
As for Earth Day specials today, Thursday, they're doing 15% off all retail items and all beverages.
Bulk already comes at a discount.
"When a customer comes with their basil jar they got at Publix for $4, they spend less than a dollar here for more basil," Jon said.
Diane concurred.
"98 cents of organic basil here - it was $4.89 at the store!"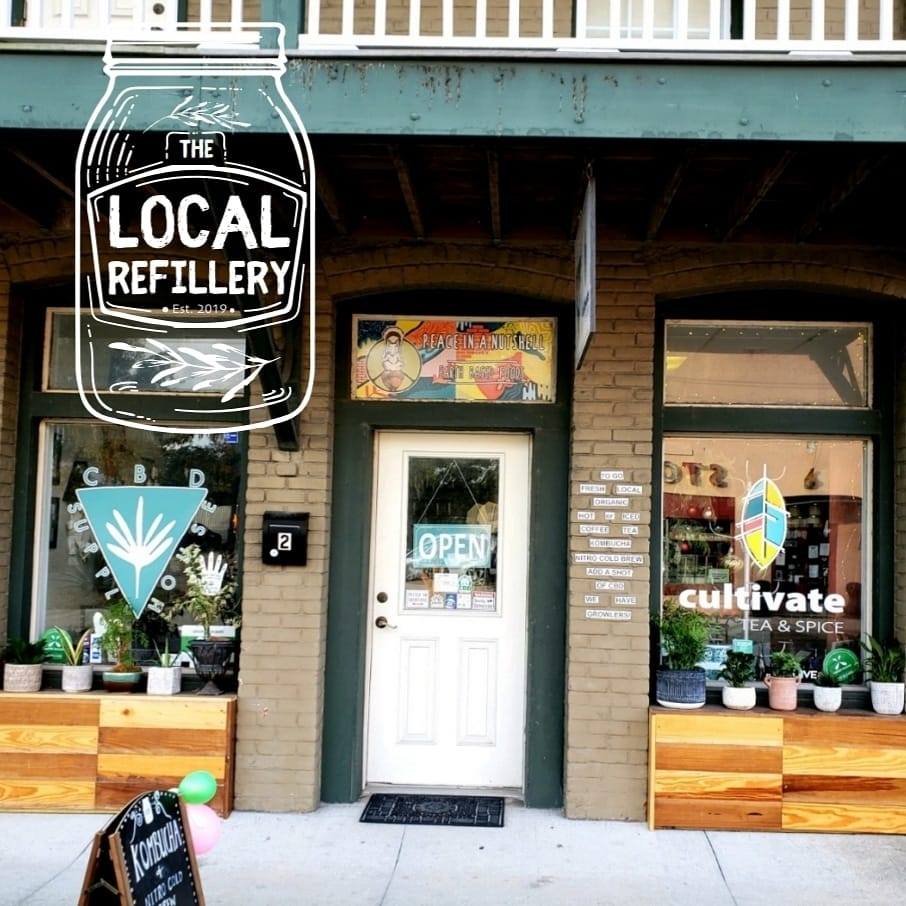 The Local Refillery
Monday-Saturday 9am-4pm
Closed Sunday
215 W King St
Unit 2
St. Augustine, FL