Sweetwater Organic Coffee Co. has teamed up with a handful of eco-friendly companies to offer a complete line of products to complement your coffee offering, from compostable cups to teas, smoothies and syrups.
Let us provide your customers with Eco-friendly compostable to-go items, fair trade and organic teas, organic flavors, smoothie bases and more. The list below is only a sampling of our offerings. Please give us a call at 352-372-8342 or submit our wholesale inquiry form for a price sheet to see our full line of products.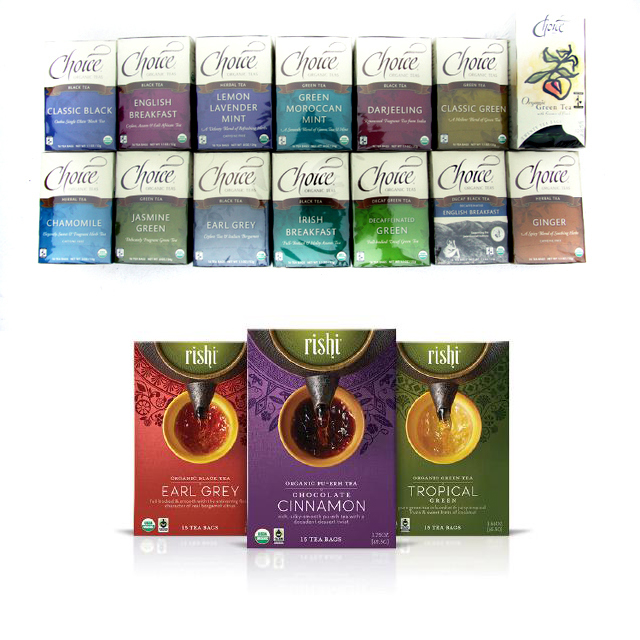 Rishi & Choice Organic Teas
Choice Organic Teas and Rishi Teas offer some of the best-tasting, most sustainable teas on the market.
A selection of organic and fair trade teas
Popular flavors like Green Moroccan Mint Tea, Lemon Lavender Mint Tea and English Breakfast Tea.
Available in boxes
Ideal for restaurants and coffee houses
Holy Kakow Organic Sauce and Syrups
Using certified organic ingredients, Holy Kakow provides a delicious, high-quality offering in a variety of flavors.
Caramel, Vanilla, and Hazelnut are popular, but fruity flavors like Raspberry are fun to add to sparkling waters or teas.
ALL Syrups are 100% Organic
All–Natural Ingredients = Superior Flavor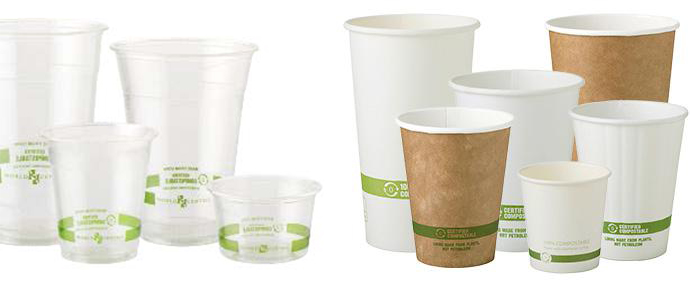 World Centric Compostables
Compostable cups, lids, cutlery and to-go boxes add value to sustainability-minded coffee houses.
World Centric, a fellow B Corp, makes them the right way, using only renewable resources such as cornstarch and wheat straw that will break down into nutrient-rich soil over time.
100% Compostable in industrial facilities
25% of profits donated to positive change
Carbon offsets to reduce footprint
Dr. Smoothie Natural Smoothie and Frappe Bases
Easy-to-use and 100% fruit, Dr. Smoothie organic smoothie blends are free of pesticides, GMO's, artificial sweeteners and preservatives. Blends include Organic Mango, Organic Strawberry, Organic RazBerry and more.
All flavors are fruit purées, which are easily blended with ice to create a healthy, 100% organic fruit smoothie. Available in 46 fl.oz. bottles.
Shelf stable with no artificial ingredients
Frappe bases with no artificial colors, flavors or preservatives
Full line of certified organic smoothies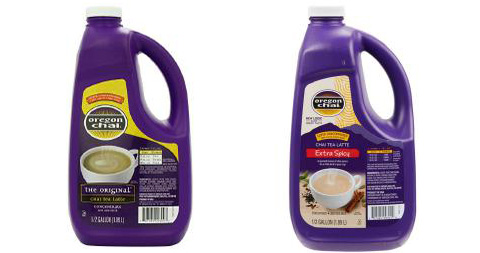 Oregon Chai Concentrates
Chai - a spicy black tea served hot or over ice - is a staple of most coffee shops and adored by non-coffee drinkers. Oregon Chai only uses all-natural ingredients and many are certified organic. Concentrates makes drink preparation easy.
Pacific Foods Non-Dairy Milks
Founded with a steadfast commitment to organic farming, Pacific Foods' shelfstable non-dairy milks are a staple for lactose-free latte drinkers. We offer Almond and Soy milks that are available by the case.
Contact us today to see our full line of products!