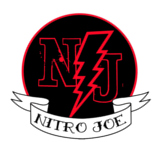 We at Sweetwater Organic Coffee are excited to announce the creation of a radical new product, NitroJoe. We take a special blend of our (always organic, forever fair-trade) Guatemalan beans, cold brew for 18 hours to make a concentrate, then charge it with Nitrogen gas. Thousands of little bubbles playfully enhance our already awesomely refreshing cold brew coffee with a bold creamy mouth feel.
We tried many different recipes in the development stages. We landed on the one that we're sure you'll love… sweet, carmelly, big, and robust, but fairly simple. It met all of our qualifications for an excellent cup without any surprises. We wanted it to mimic the chocolate-chewiness of a full-bodied stout beer while still being a drinkable refreshing escape from the summer heat.
Now you can't control this stuff! It's got a lot of caffeine and a ton of yummy goodness so we tried to contain it… in kegs!!! Come see us at the Wednesday Union Street Farmers' Market and grab yourself a cup. It will also become available at select locations around Gainesville over the next few weeks. Stay caffeinated, and stay tuned...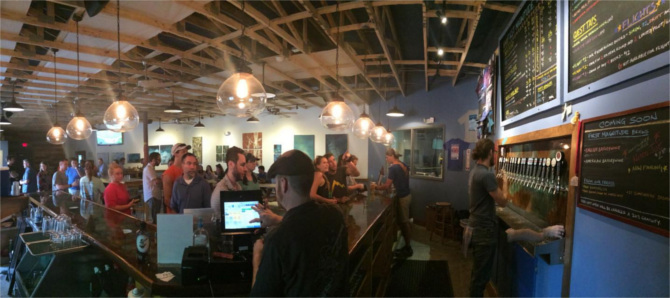 Lining up for a pint at First Magnitude Brewing