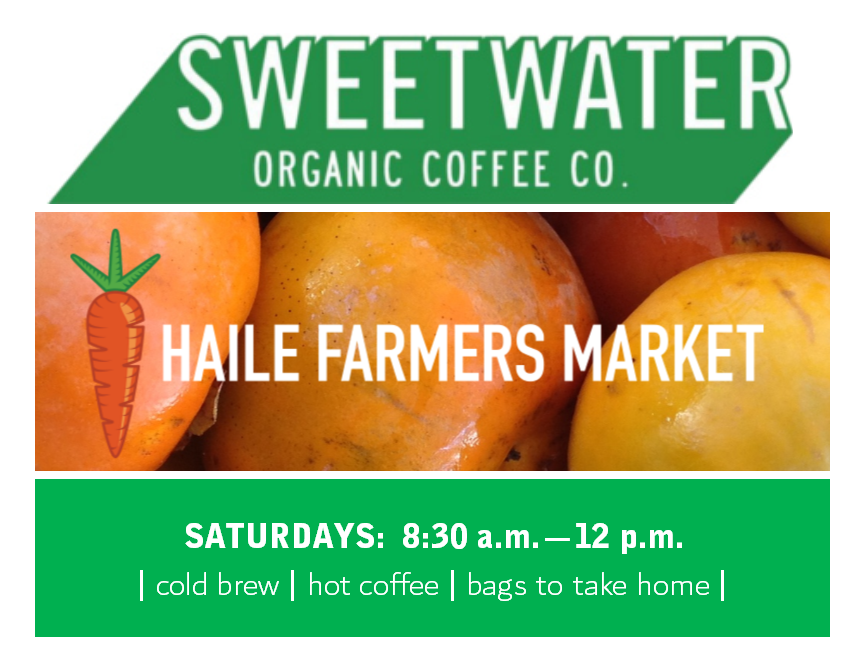 About four months ago we started selling hot and cold coffee, as well as bagged coffee at the Haile Farmers Market in Gainesville. We love it. And so far, our customers have adored our Guatemala Cold Brew, as well as the hot brewed coffee we serve every week.
In addition to fair trade, organic coffee, Haile Farmers Market has a variety of vendors who offer fresh produce, crafts, prepared foods, as well as eggs, dairy, seafood and meat. Even better, Haile Farmers Market has been focused on connecting producers to consumers since 1998. We, of course, love this, because we work to connect coffee consumers to producers every chance we get.
Located off of SW 91st street in the Haile Village Center, the market is open from 8:30 a.m.- 12 p.m. on Saturdays. We are thrilled to be there and invite you to join us.