Try These Unique Home Brew Cold Brew Recipes
Summer and cold brew, have you ever met a more perfect pair? These versatile cold brew recipes will keep you cool and pleasantly caffeinated all summer long.
Quick tip? Make the easiest cold brew coffee of your life with our brand new cold brew packs!
1. Cold Brew Frappe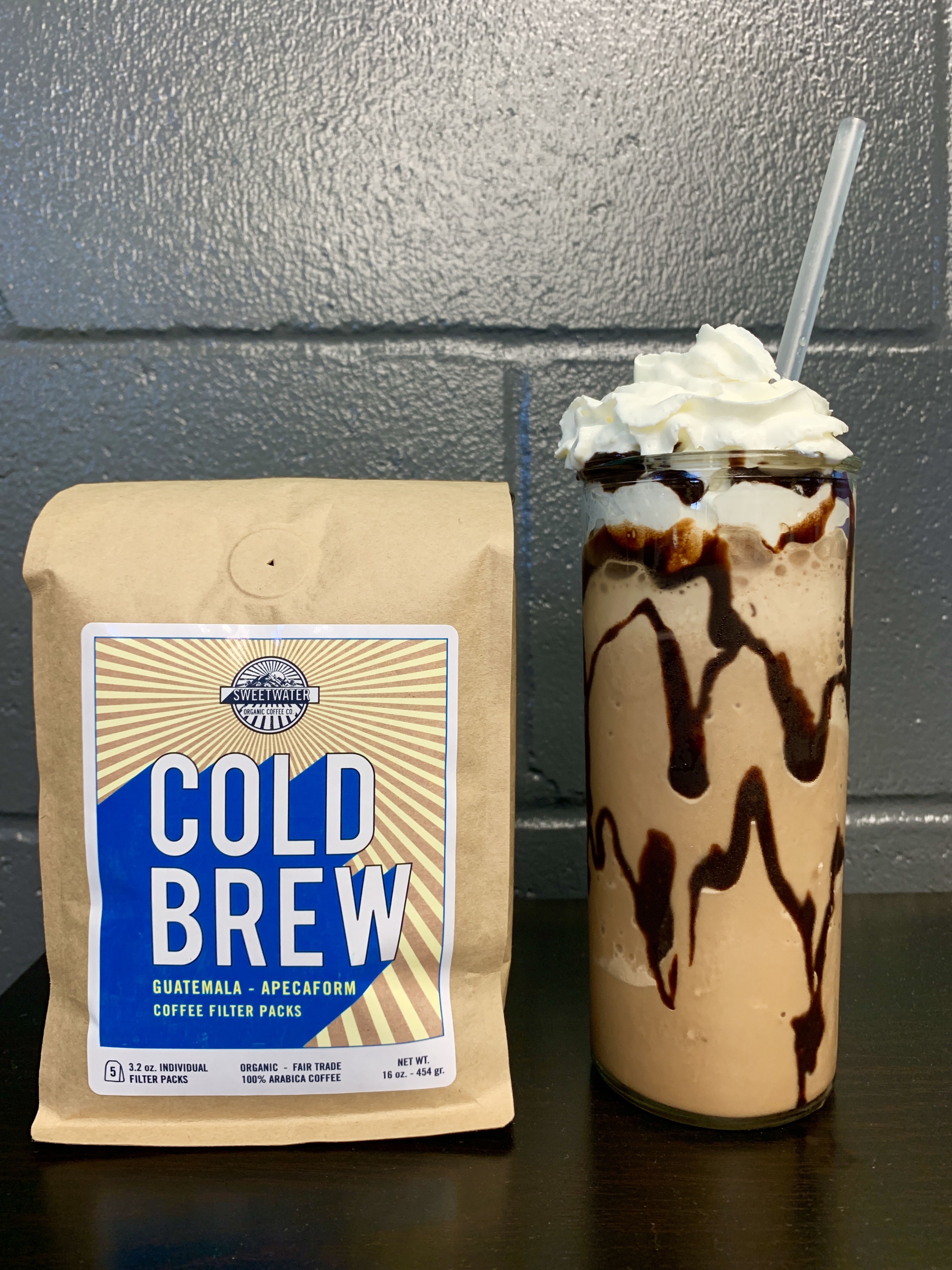 Craving a cold treat? This easy recipe will satisfy both your caffeine fix and your sweet tooth.
You'll need:
1 cup of cold brew coffee
8 milk ice cubes (milk of your choice)
2-4 tablespoons of chocolate syrup
The steps:
Whip up a batch of cold brew
Prepare milk cubes ahead of time by placing your milk of choice in an ice cube tray, covering with seran wrap, and freezing overnight
Blend the cold brew, milk cubes, and chocolate syrup until smooth, and then serve immediately
2. Good Evening Gainesville
This coffee cocktail is sure to have you buzzing!
You'll need:
2 ounces of cold brew coffee
½ ounce of simple syrup
2 ounces of vodka
1 ounce of coffee liqueur
3 coffee beans as garnish
The steps:
Mix the cold concentrate, simple syrup, vodka, and liqueur vigorously in a shaker with ice
Strain the drink into a martini glass
Garnish with the coffee beans
3. Sweetwater Pop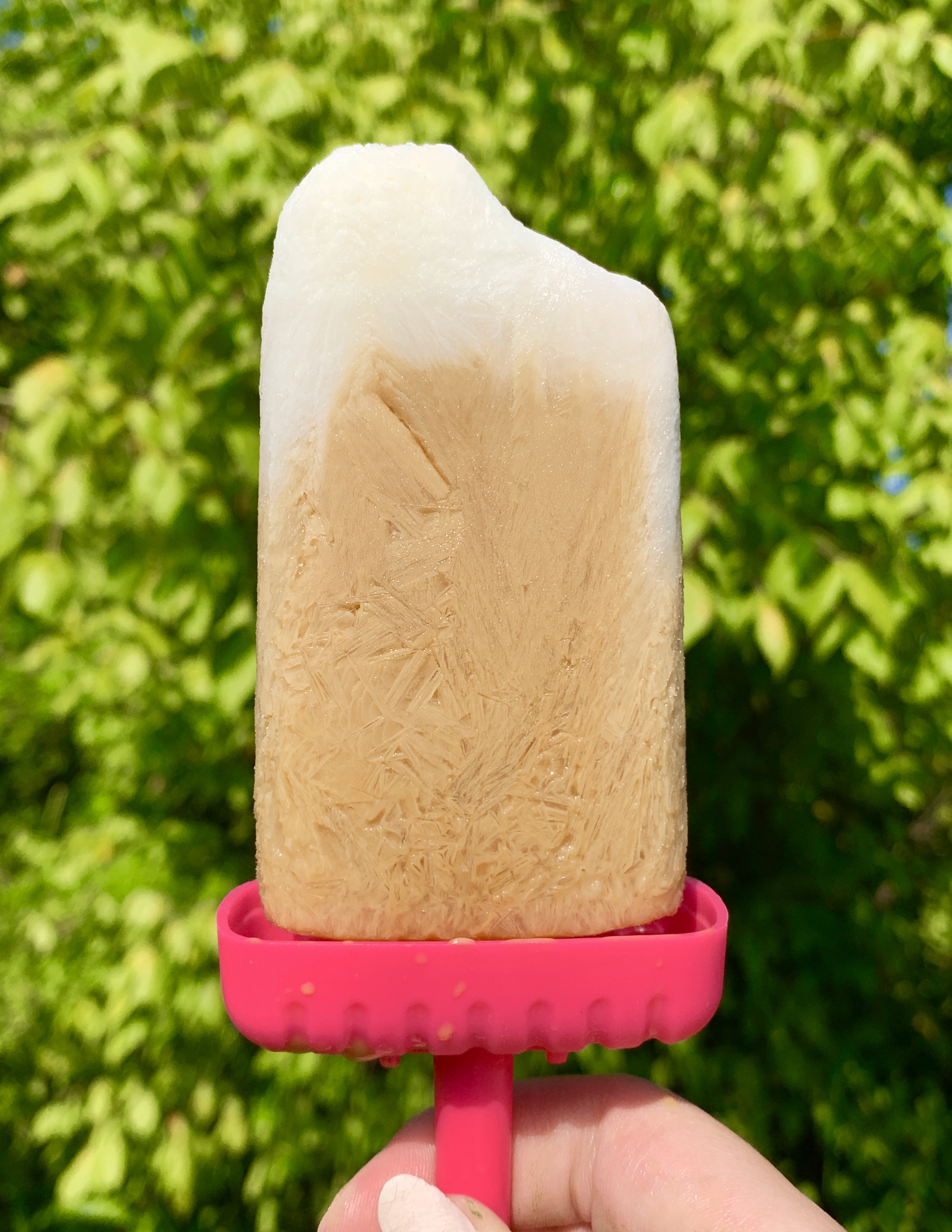 What's even more refreshing than a cup of delicious cup of cold brew coffee? Cold brew popsicles! This summer favorite only uses 3 ingredients.
You'll need:
3 cups of cold brew coffee
1 cup of heavy cream
Sugar
The steps:
Make a batch of cold brew with your quick & easy pack
Sweeten the cream with sugar, and stir until dissolved
Pour the sweetened cream into the bottom of each popsicle mold, about ½ inch high
Freeze the mold for about an hour, until the cream is solid
Add cream and sugar to 3 cups of the cold brew, to taste
Pour the sweetened cold brew into each mold, filling them to the top
Cover the mold with foil and insert the popsicle sticks
Freeze until solid
4. Toasted Coconut Cold Brew
The perfect iced coffee to enjoy on a sunny Florida day, every sip of this cold brew tastes like vacation. The coconut syrup can be made up to a week in advance!
You'll need:
6 ounces of cold brew coffee
3/4 cup unsweetened shredded coconut
1/4 cup plus 2 tablespoons sugar
2 tablespoons honey
Coconut milk
The steps:
Start by making the coconut syrup. Preheat the oven to 350°F, and spread coconut on a rimmed baking sheet and toast for about 10 minutes, until the coconut is brown and fragrant
Bring the toasted coconut, sugar, honey, and ½ cup of water to a low boil in a small saucepan
Remove from heat, cover, and let sit for at least 30 minutes
Strain syrup through a fine-mesh sieve into a container, pushing down on solids for maximum flavor (you should have about ⅓ cup of syrup
Fill your glass with ice and add 6 ounces of cold brew coffee
Stir in desired amount of syrup (about 2 ounces)
Top with a splash of coconut milk
The Easiest Way to Home Brew Cold Brew
Each of these recipes start with making a batch of cold brew coffee. Our new cold brew packs make enjoying iced coffee at home delicious and hassle-free! We've pre-ground and pre-portioned our Guatemalan coffee and sealed it in a filter pack, so all you have to do is drop one pack into cold water, let it sit for at least 12 hours, and enjoy.
As always, our coffee is Fair Trade, organic, and locally roasted in Gainesville, Florida. Join us in our mission to change the world, one delicious cup of coffee at a time. Visit our website to learn more about our cold brew packs!