To celebrate the profound holiday known as National Donut Day we wanted to give a shout out to our partners at Halo Potato Donuts here in sunny Gainesville. Halo has taken the Gainesville scene by storm in the past few years with their delicious and sweetly unique potato donuts. Halo has been rising for some time and they are planning some exciting stuff for the near future. Check out this quick interview with Halo's Leah Morse to find out all about how Halo does National Donut Day

Sweetwater: How do you celebrate National Donut Day?
Leah Morse: We go all out! We load all of our locations with donuts and make sure to feature fan favorites for the weekend. We also love having local vendors come out on the weekend of National Donut Day to highlight small businesses.

SW: What is your favorite donut to eat to commemorate the occasion?
LM: Lemon Blueberry or the OG for sure! Classics.
SW: What do you do to celebrate beyond eating your delicious donuts?
LM: We have a fun weekend planned. We normally drop new merch, plus having some local vendors set up just makes it extra fun.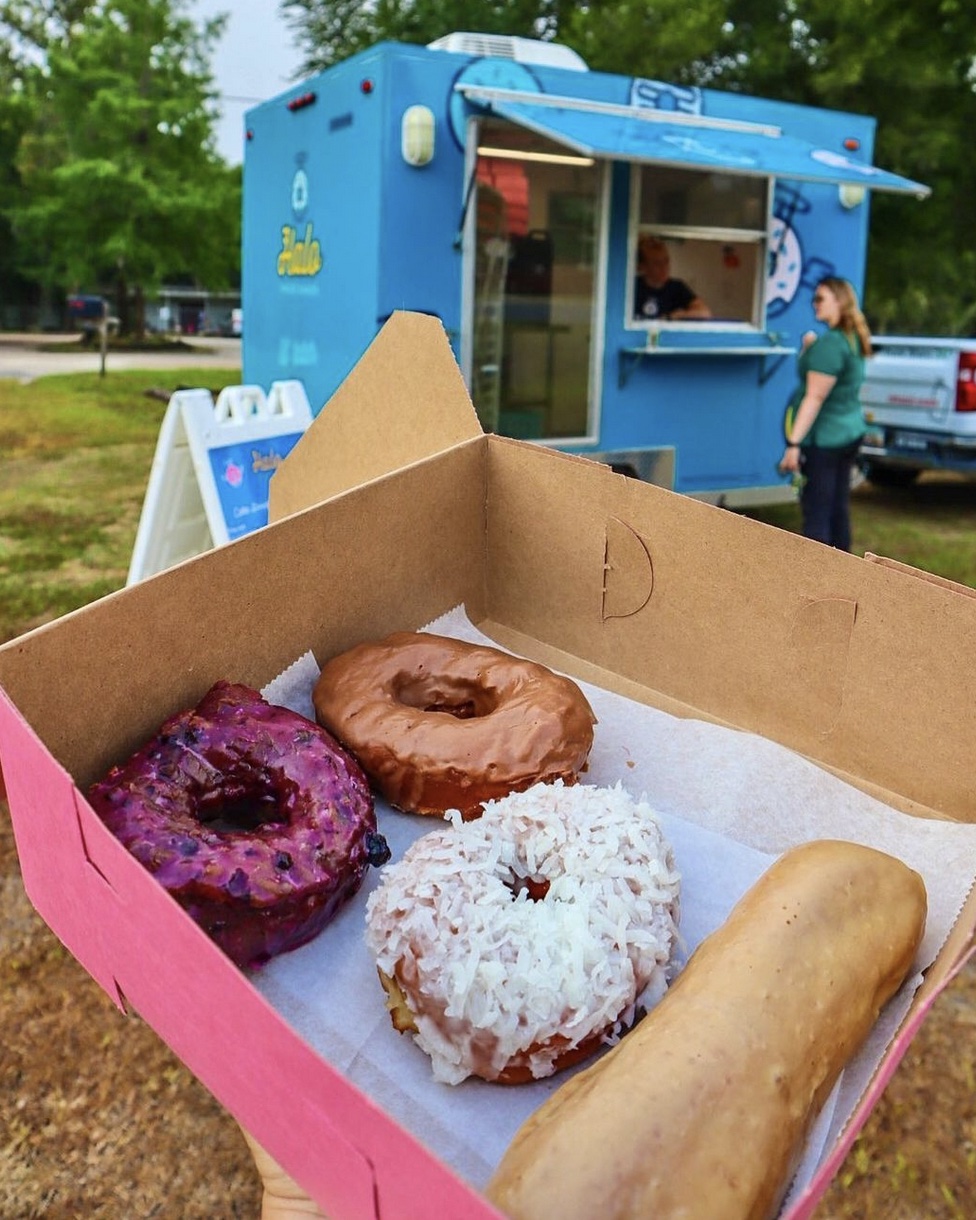 SW: If you were stuck on a desert island with one type of donut and one record, what would you eat and listen to?
LM: Lemon Blueberry and Fleetwood Mac. The best combo.

SW: Any big plans for Halo in 2022?
LM: We are opening our Tower Road location (our 4th location in Gainesville)! We are super excited, as this will be the model for all future Halo's to come.
There you have it, friends. If you are out and about in Gainesville this weekend make sure to stop at one of Halo's three locations-- Main Street, Tower Road, or Archer Road. Make sure to check out ordering info for each location. Hope to see you all out, but if not-- Happy Donut Day!!!