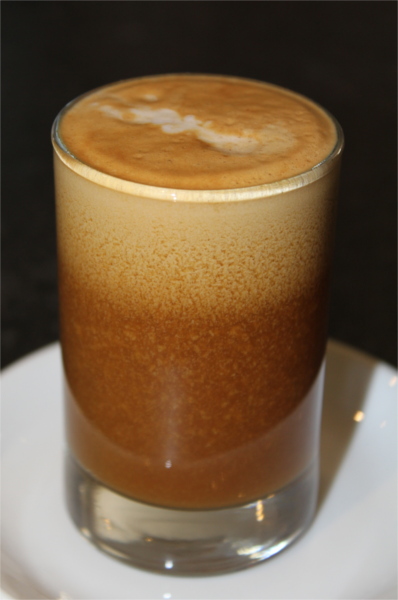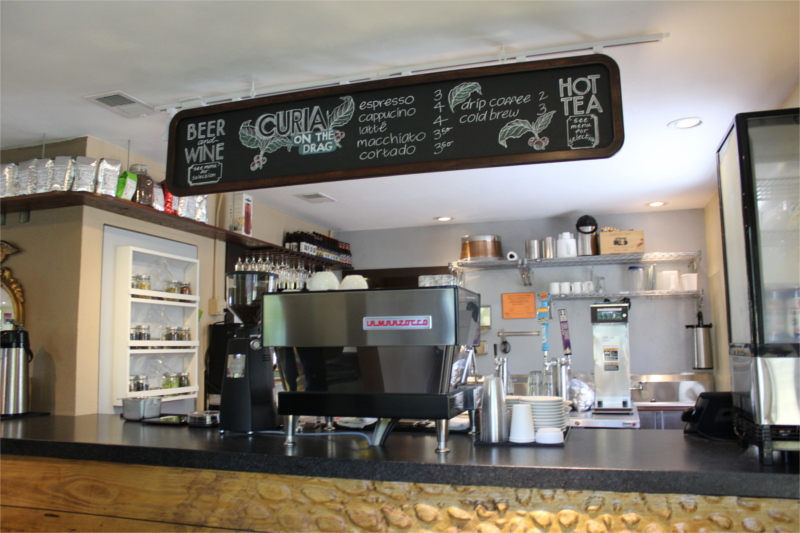 The long awaited coffee shop Curia on the Drag marked the first day of full-on operation today on NW 6th St. here in Gainesville. The shop is nestled along the perimeter of Gallery Protocol, a lovely well-kept artist commune and gallery space. The shop is also proximal to Ward's Supermarket, Bikes & More, and Cecile's Consignment.
I had been in a few times over the past few months to see their work in progress. They have been pouring a lot of thought and craftsmanship into every detail of the interior. There is a stout mix of talents among the small group of people who have been building on the location. Full custom carpentry was spearheaded by Austin, visual arts by Steve, and restaurant experience by Zack, all of them sharing the workload and pouring a heap of love between the walls. Lots of unique textures flow about from the floor to the ceiling with trinkets, plants, and art work carefully placed throughout. They're going for a truly unique and visually striking appearance while being totally welcoming and comfortable. I would say they nailed it.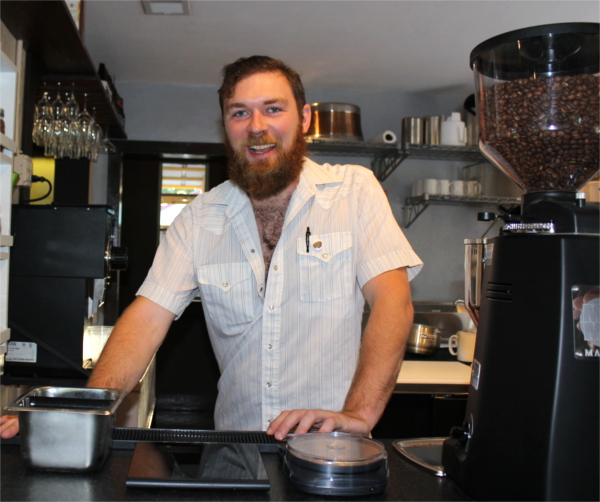 The whole Sweetwater gang took a field trip this morning to check out the shop. I was excited to see the place alive and moving as a business. Zack was there to greet us and make us some shots. We were all very impressed at the build-out of the cafe and the quality of our drinks. I had asked a few weeks back if he was interested in getting some barista training, and he replied casually that he had been shown how to use an espresso bar in the past. The quality and attractiveness of the espresso drinks he created caught me a bit off-guard -- the guy can dial in an espresso grind with the best of them, and our cortados were topped with a lovely leaf-dollop of microfoam. The artisan quality product with complete lack of pretense seems to go in line with the overall feel of the cafe. Curia is not an exclusive club -- you don't have to be "coffee people" like we are to enjoy the place. Everyone is welcome, and no one is to leave feeling belittled. They are an open book of knowledge eager to share and give to the community and have a good time doing it.
Oh, did I mention they serve beer and wine? They have a small but encompassing selection of bottled beers, and a few craft brews on tap.
Check your compass, head a couple miles north, and grab a cup of Sweetwater at Curia on the Drag!