Willow Gardens is a small plant nursery located in High Springs, FL, not far from our stomping grounds of Gainesville. They specialize in succulents, cacti, living succulent designs, tropical plants, and garden plants. They are a peaceful green oasis for the whole family and even have a mini express train on their property for families to enjoy. And now they carry Sweetwater coffee for your caffeinated delight.
I recently had a chance to ask owner Dee Mullins about Willow Gardens and what makes it so special. Enjoy her responses below.
Sweetwater: How long has Willow Gardens been operating?
Dee Mullins: 8 years give or take a couple months. I started my succulent and cacti business in 2014 and have been going ever since.
SW: What was the inspiration for starting your business?
DM: I loved how a lot of the succulents resembled flowers and that I could design succulent gardens that could be as beautiful as a flower arrangement and last much longer.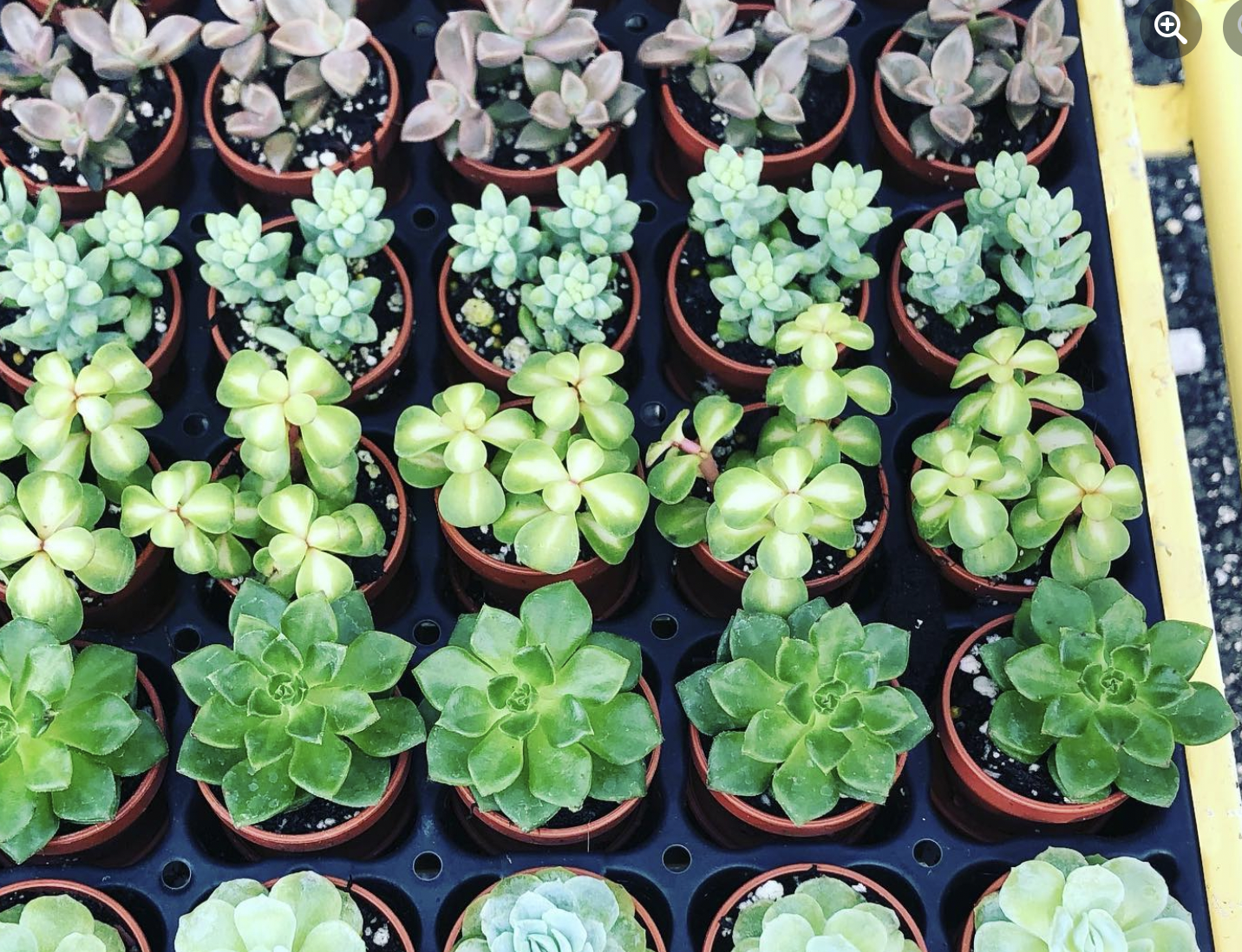 SW: Have you always loved plants? When did you realize that you wanted to own a nursery?
DM: I have always loved flowers and plants from a young age. I started out working in a flower shop in my early 20's and my passion grew even more for plants and flowers then. A couple years ago, when I saw the building that we eventually bought for sale in High Springs, a light bulb went off that this was my path to owning a small plant nursery where I could share my passion with others.
SW: What is your favorite plant? Why?
DM: I would honestly have to say I love succulents, especially echeverias for their flower like resemblances. The reason for this is that succulents are low maintenance and easy to take care of.
SW: How did you find Sweetwater?
DM: When I was doing the Haile Farmers Market, Sweetwater was set up next to me. I always enjoyed a cup of coffee on Saturday mornings from them.
SW: What is your go-to coffee?
DM: I love dark roast coffee so I'm really enjoying the Midnight Oil blend.
Thanks to Dee for her time and for her dedication to Willow Gardens. Please stop over at the gardens on Saturday 11/20 for their Holiday Market featuring local vendors, gorgeous plants, Mrs. A's Mobile Kitchen, Cereal Rush ice cream, and Sweetwater Coffee. Hope to see y'all there!