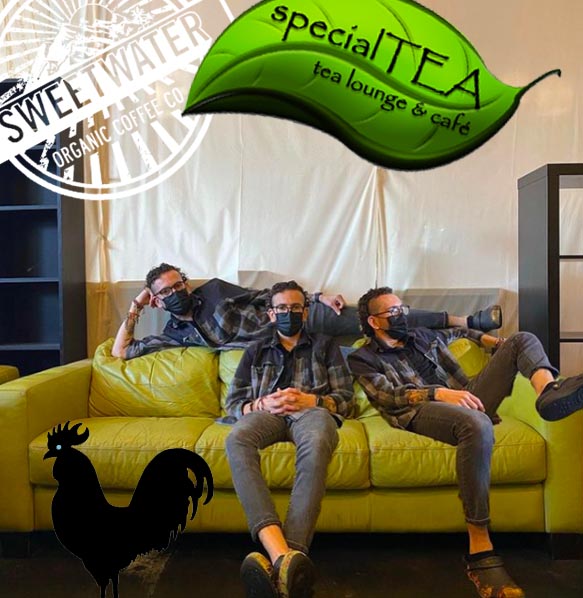 As we chat on the phone, Giova Jimenez is outside a Miami cafe smoking a cigarette with a little espresso.
He's a manager at the vegan and vegetarian-friendly SpecialTEA Lounge & Cafe in Miami and runs their social media, giving him a chance to experiment with his photography, like the triple portrait above (minus our decal overlays). He drinks Black Dog Espresso every morning at work - at least four shots.
"You kind of need that over here," Jimenez said. "You need as much caffeine as you can have in this business."
SpecialTEA serves sixty kinds of loose-leaf teas, they specialize in vegan and vegetarian fare, and were voted The Best Place For Breakups.
"Our main thing is tea, but coffee, we order from you guys weekly," Giova said. "We have Mexico, Colombia, Ethiopia, Midnight Oil, Dark Side and the decaf. We did carry the Las Diosas - I had to take a bag of that home, my wife and her mom are Nicaraguan. We sold out."
Sweetwater Organic Coffee: How'd you end up at SpecialTEA Lounge?
Giova: I used to work at Starbucks and I hated Starbucks. It's so filtered, it's so established and it's just so square…. I didn't like it there. I applied here as a barista and... I came in for an informal interview. (He met Chris the owner and vibed that they were both from Colombia.) He said you guys invited him to go to Colombia to see the coffee farmers...
You're from there too, right?
I was born here (Miami), but I spent my childhood over there. I was moving back and forth from here to over there and New York, also. I definitely had the best of both worlds when it comes to cultures, growing up.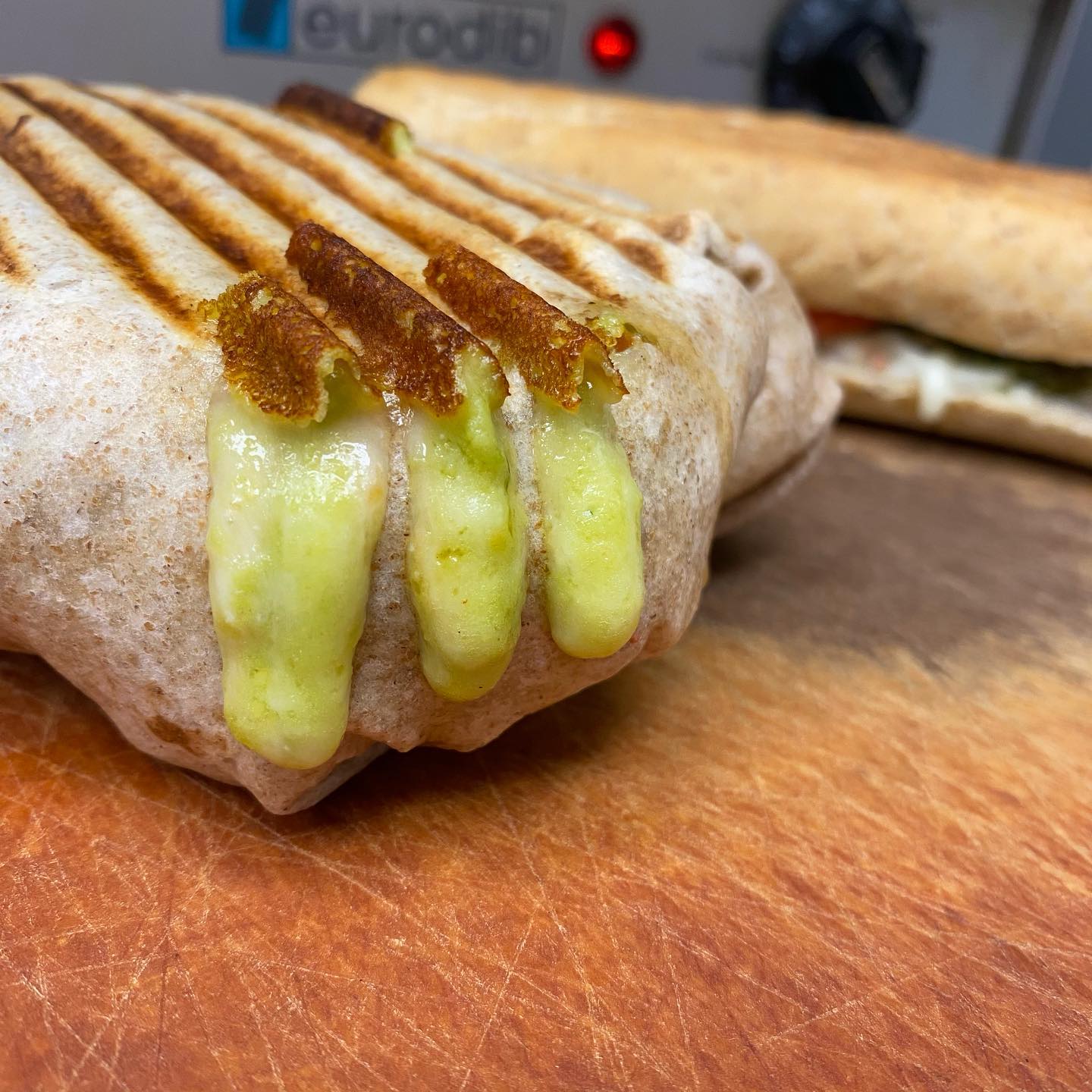 What do you love about Miami?
I like the heat. I like the fact that I can go out in shorts and chancletas. I love the melting pot that it is over here, the sense of cultures, you have a little bit of everything, Cuban coffee, Jamaican right next door. Sushi down the street, Mexican; it's a little bit of everything, and as the saying goes, live where you vacation.
What would you consider SpecialTEA Lounge's food/business philosophy?
I think Chris has set out to make this be a very - not locals only - but it's kind of that in my personal, professional opinion. I think it's just a very homey little spot, we have a lot of young customers. We cater to vegans and vegetarians as a stronghold. Vegans gotta eat as well, that's what has kept us going, in my opinion. School's opening back up, life is coming back to normal. It's a homey spot for people to come here, chill, study, unwind. We were voted Number One Place for Breakups. I will tell you firsthand, it is true. You have no idea how many relationships I've seen go down the drain at this place. It's so unfortunate, I shouldn't even be joking about it, but it's true.
That was a couple years ago, I don't know, it's just a hallmark type of place. You're not going to go to Starbucks to break up with somebody, you're going to go to the hipster place, have some tea, have a little chamomile, ease the mood…. We're not here to judge you, but it's unfortunate that it happens. You can see that it's just awkward at the table; they don't even wanna talk anymore. It's pena ajena. It's horrible.
What's 'pena ajena?'
That means secondhand embarrassment.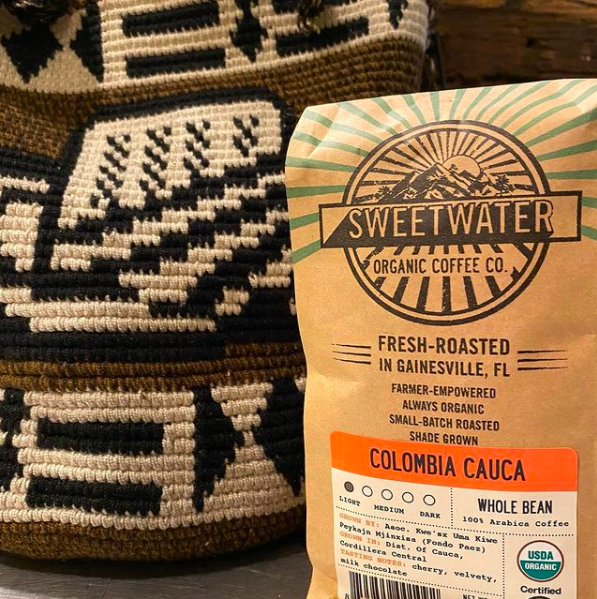 Anything you want to promote?
We're hoping to open up our indoor dining. That's a little bit of a small thing. In my world, that's a pretty big accomplishment. Halfway into the pandemic, we started opening and, we have a few tables outside, but it's pretty much been just takeout and delivery for the past year and a half.
Hopefully we see a lot of old faces, old regulars.
Something I would personally like to promote, you've seen my chickens out here, on Instagram?
No.
We have this rooster I call Rogelio the Rooster, and all of a sudden a chicken appears, and it's Constance. Constance the Chicken. And one day, next thing I know, we had 12 little chicks. I've been taking care of them, one day I had to bring home three baby chickens cause I couldn't find the mom. They shat all over my car and all over me on the way back and now they're all grown.
But back to what I wanted to promote - thinking small. Thinking like a chicken. What does a chicken have to worry about? Absolutely nothing. That's something people should appreciate. Little things, go outside, sit under a tree. Read. And just be. In this day and age, everybody's fighting; all these countries are bombing each other, I don't know, it's unnecessary. But just breathe. Think small. Think like a chicken. There's a song from Roger Alan Wade. If you don't live like a king, you gotta think like a chicken. That's a song I think about on a daily basis. I think I'm having problems and having a bad day? I think small. I know everybody tells you to think big. Think small! You're trying to fill these big shoes, for what? Be happy with what you got.
SpecialTEA Lounge & Cafe
10766 Coral Way, Miami, FL
Mon-Sat 11am-11pm
Sunday 11am-8pm